Antique Black Wrought Iron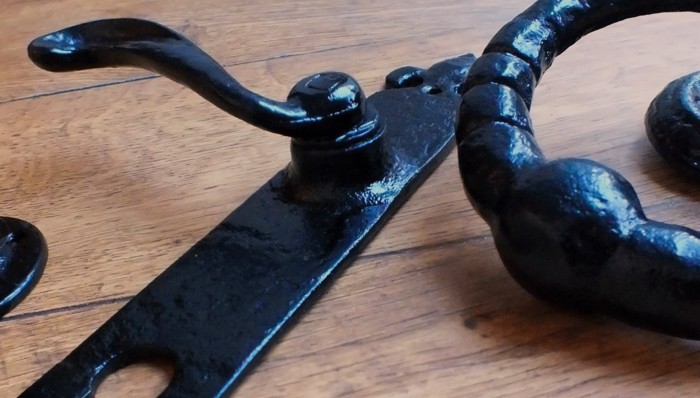 Most of the traditional wrought iron products we sell are manufactured by Kirkpatrick, hand forged in their traditional English ironfoundry. These pieces can be used to either match original ironmongery on a refurbishment or renovation, or to add instant charm and character to a new build projector or more contemporary home.
These products are traditionally made here in the UK and finished by hand, with a two coat, protective finish.
To view more photos of Antique Black Cast Iron Door Furniture please Click Here...