Aged Brass Bathroom Furniture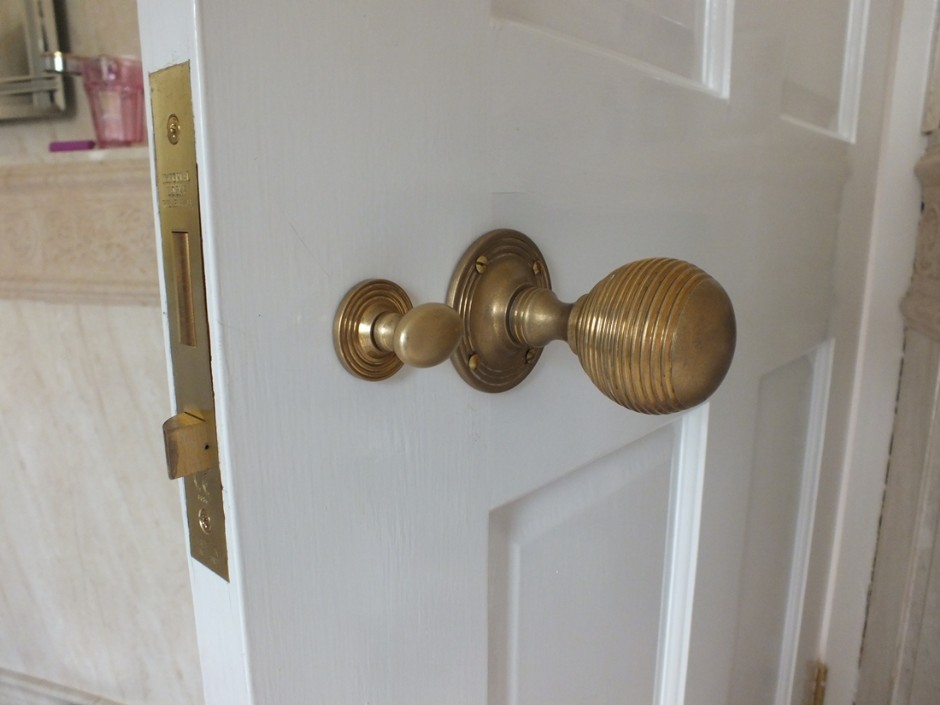 Share this:
Aged Brass Bathroom Furniture
A CR 6346 Large Beehive Door Knob with CR 2247 Reeded Bathroom Turn-and-Release fitted to a matching horizontal bathroom sashlock, all shown in aged brass.
These horizontal locks are perfect for door knobs, as they move the knob further from the edge of the door, preventing you from catching your hands when turning. Horizontal mortice locks (and the rim lock versions) were generally used on older properties for this very reason.
The knobs are available in over twenty different metals and finishes. The locks are available in matching finishes and different locking types - lock, latch and bathroom versions (bathroom version shown).
We don't show all of the locks available on the website, as there are so many different options, so please email us to discuss this. Our email address is:
sales@britishironmongery.co.uk
To view the complete range of Beehive Door Knobs available, please click here…
To view the complete range of Bathroom Thumbturns available, please click here…
Buy the items from this image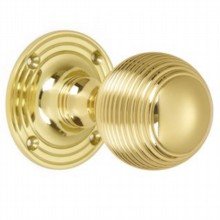 Brass, Chrome, Nickel and Bronze
Handcrafted in UK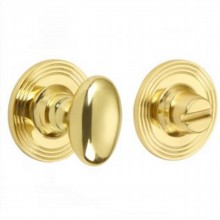 Brass, Chrome, Nickel and Bronze
Handcrafted in UK