Aged Brass Door Handles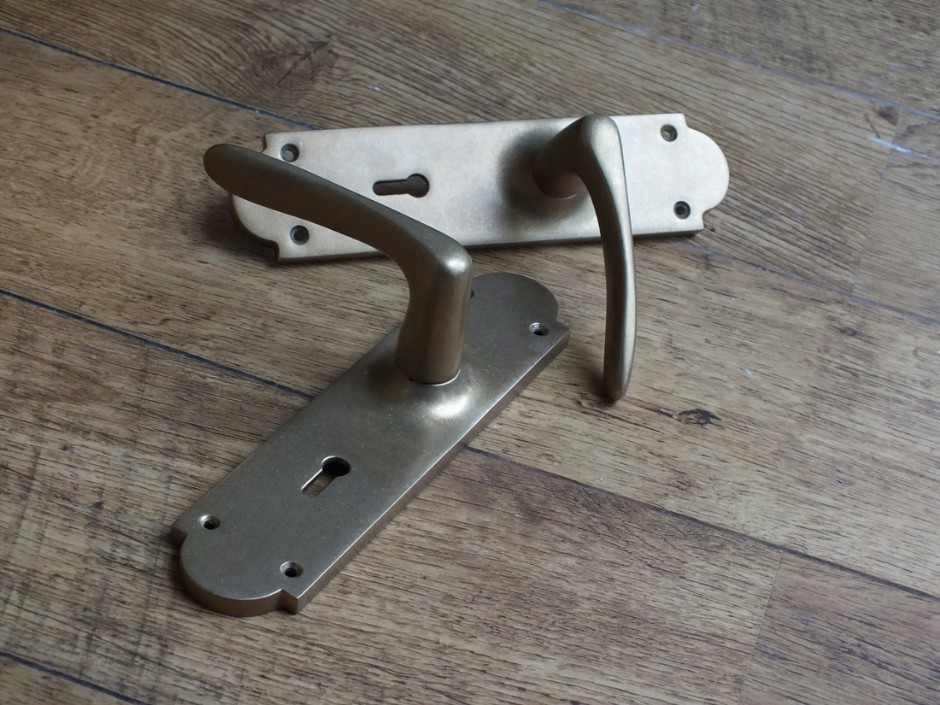 Share this:
Aged Brass Door Handles
A set of fantastic vintage, aged brass door handles. These are the CR 2072 Oaken Door Handles, in the aged brass finish. These handles are the "Lever-Lock" version, and are also available in "Lever-Latch" to match them.
Shown in aged brass, these door handles are also available in a range of over twenty metals and finishes, including polished, satin and antique brass, polished and satin chrome, polished, satin and antique nickel and a range of imitation and real bronze.
Each door handle (as with most of the items we sell) are traditionally cast brass or bronze, which are British made and individually finished by hand, so you can be assured of the quality
To view the full range of Oaken Door Handles, please click here...
Buy the items from this image

Brass, Chrome, Nickel and Bronze
Handcrafted in UK