Aged Brass Door Handles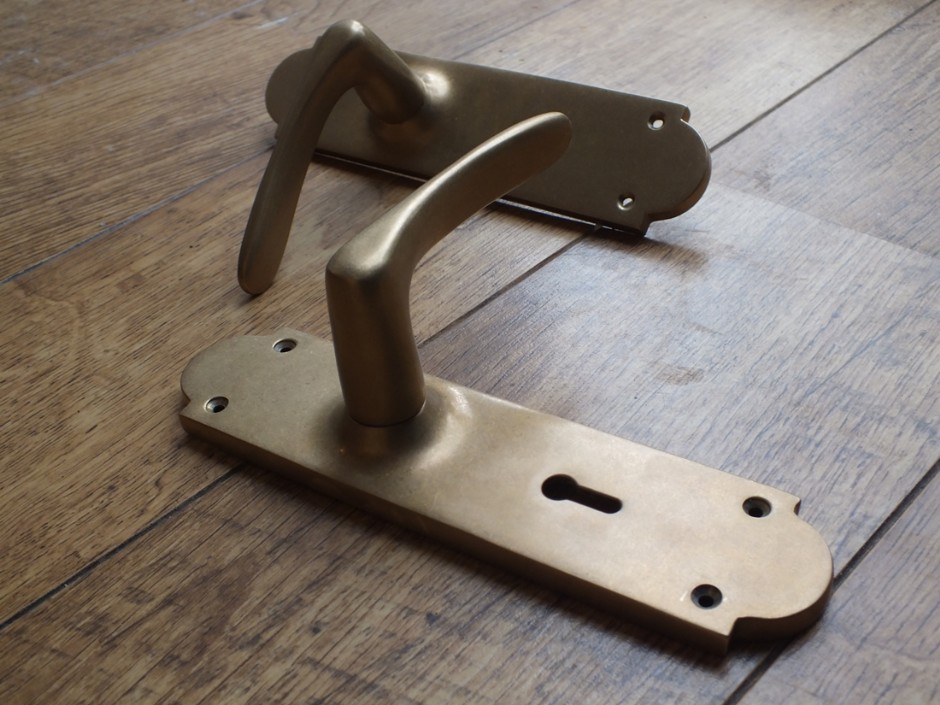 Share this:
Aged Brass Door Handles
A set of chunky CR 2072 Oaken Door Handles from British Ironmongery - shown here in the "Lever-Lock" style and the "Aged Brass" finish.
These handles are available in many different backplates (round rose, square rose, rectangular plate, multipoint
plate etc) and over twenty finishes and metals - including real, sandcast bronze.
To view the range of "Oaken" style handles, please click here...
Each door handle is made in the UK and individually finished by hand.
Buy the items from this image

Brass, Chrome, Nickel and Bronze
Handcrafted in UK