Amber Glass Door Knobs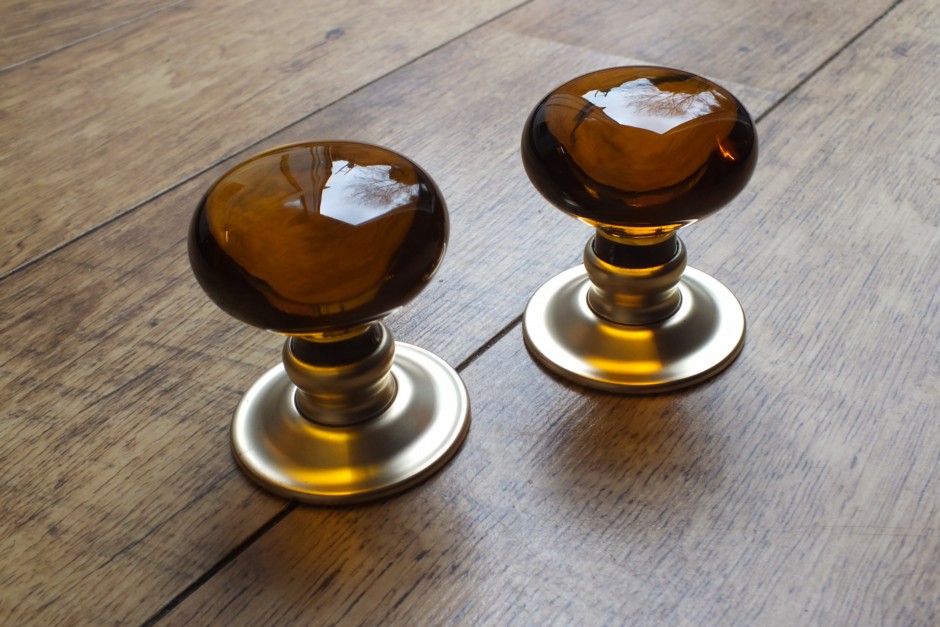 Share this:
Amber Glass Door Knobs
Beautiful amber glass door knobs mounted on a satin brass rose.
The glass door knob in the photo is the MG SM-AM Amber Smooth Glass Door Knob. These door knobs are mounted on a covered rose (no visible screws).
Designed and made for customers wanting something very special - combining elegance with functionality - these solid glass door knobs are timeless pieces, individually handmade to the highest standard in Cornwall, UK and traditional in shape.
Unlike cheaper alternatives, the glass on these knobs isn't just glued into position but is "swaged" in position – this is where the metalwork is rolled over the glass, ensuring its durability - and they come with a Lifetime Guarantee!
These beautiful amber coloured glass door knobs are available in a range of styles. To view the complete collection of Amber Glass Door Knobs, please click here…
To view the complete range of Glass Door Knobs (all high quality, British made glass knobs), please click here…
Buy the items from this image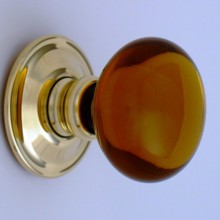 Handcrafted in UK
Lifetime Guarantee