Antique Black Door Knocker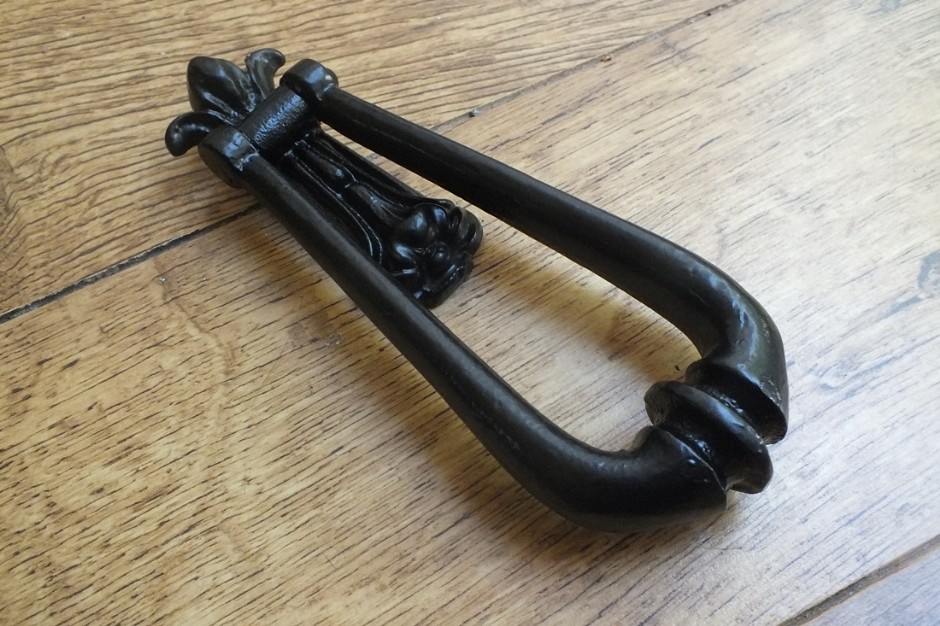 Share this:
Antique Black Door Knocker
A beautifully crafted, antique black door knocker from British Ironmongery.
These hard wearing KP WPE-911 Cast Iron Knockers are handmade in a traditional English ironfoundry. Their long tradition of manufacturing means that they have a style and authenticity which is lacking in the cheap imitation products seen elsewhere. Their workforce is skilled in the traditional methods of production, which have not changed in essence, over the last 156 years.
To view the full range of Antique Black Door Knockers available, please click here…
To view the complete range of all Front Door Knockers, please click here…
Buy the items from this image


Handcrafted in
Traditional English Ironfoundry