Antique Brass Door Handle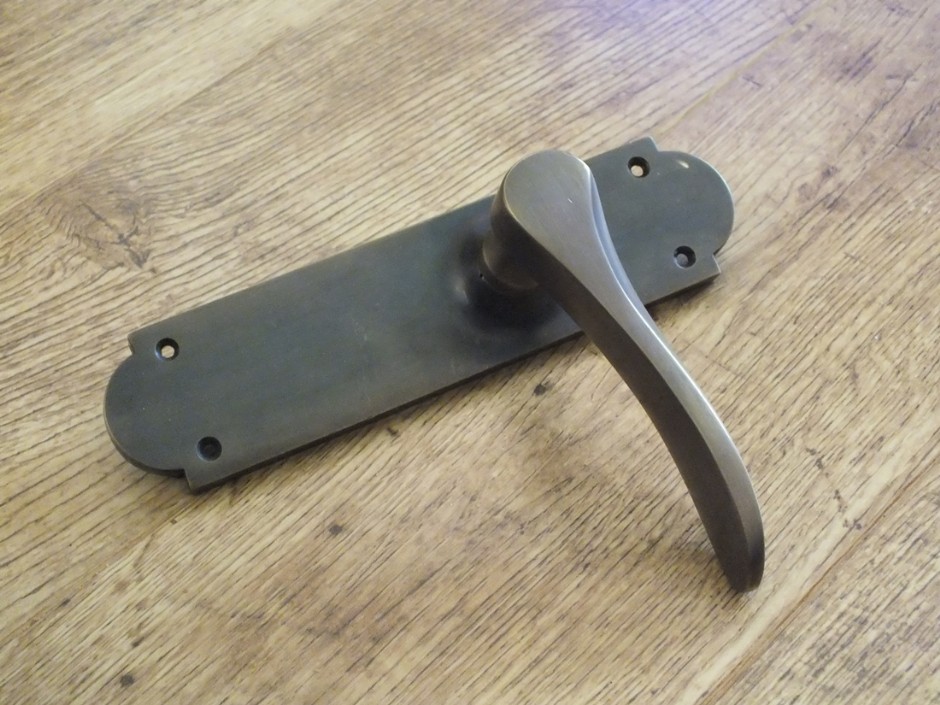 Share this:
Antique Brass Door Handle
A very high-quality, CR 2050-L Oxford Door Handle on a Lever-Latch backplate.
These large, antique brass door handles are available in a variety of twenty-five different finishes – from modern to vintage.
The antique brass finish, as shown in the photo, are British made, solid, cast brass with an applied "antique" finish. Antique brass is known as a "Living" finish; this means that over time the raised edges are designed to wear slightly, to reveal the metal below. This ensures that each antique brass door handle has a naturally aged appearance.
The large Oxford handle in this photo is available in a range of styles – lever on rose, lever on bathroom plate, multipoint plate etc.
To view the complete range of Oxford Door Handles, please click here…
Buy the items from this image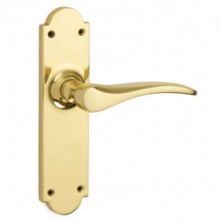 Brass, Chrome, Nickel and Bronze
Handcrafted in UK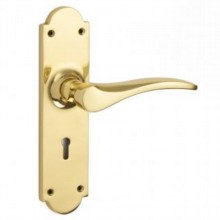 Brass, Chrome, Nickel and Bronze
Handcrafted in UK