Antique Brass Pull Handle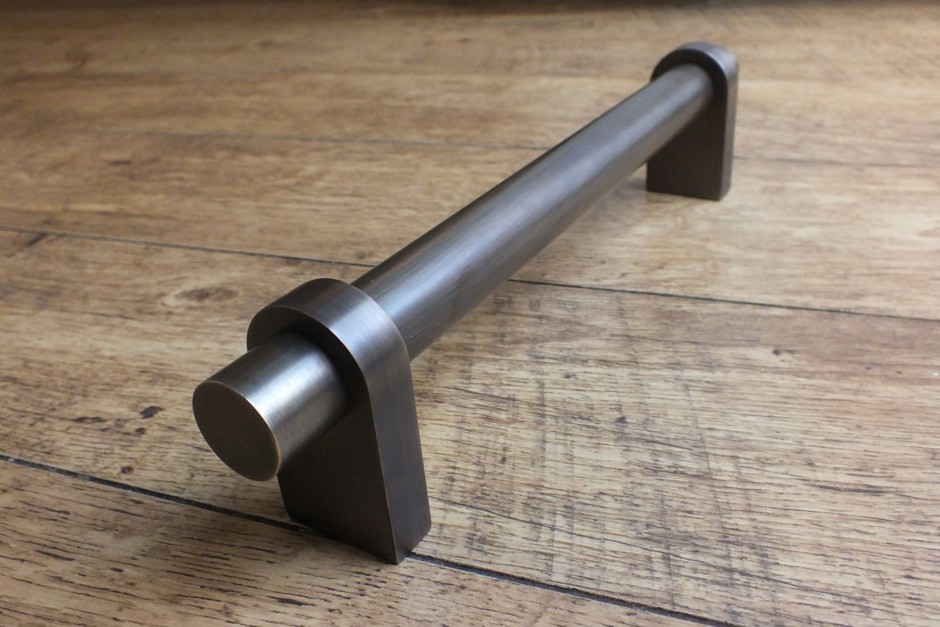 Share this:
Antique Brass Pull Handle
A stunning antique brass pull handle.
This chunky and sturdy CR 6389 Pull Handle is traditionally cast brass, which is then finished by hand. Shown here in antique brass, they are also available in a range of other finishes, including chrome, nickel and bronze finishes.
Antique brass is what we call a "living" finish and designed so that with normal handling, they will develop over time to reveal the metal below, creating a stunning aged effect.
These pull ahndles are available in three sizes – 6", 9" and 12" – and also with back-to-back fixings. Please contact us for a quotation for the "back-to-back" fixings.
To view the complete range of Vintage Pull Handles available, please click here…
To view the range of Antique Brass Pull Handles, please click here…
Buy the items from this image

Brass, Chrome, Nickel and Bronze
Handcrafted in UK