Antique Brass Pull Handle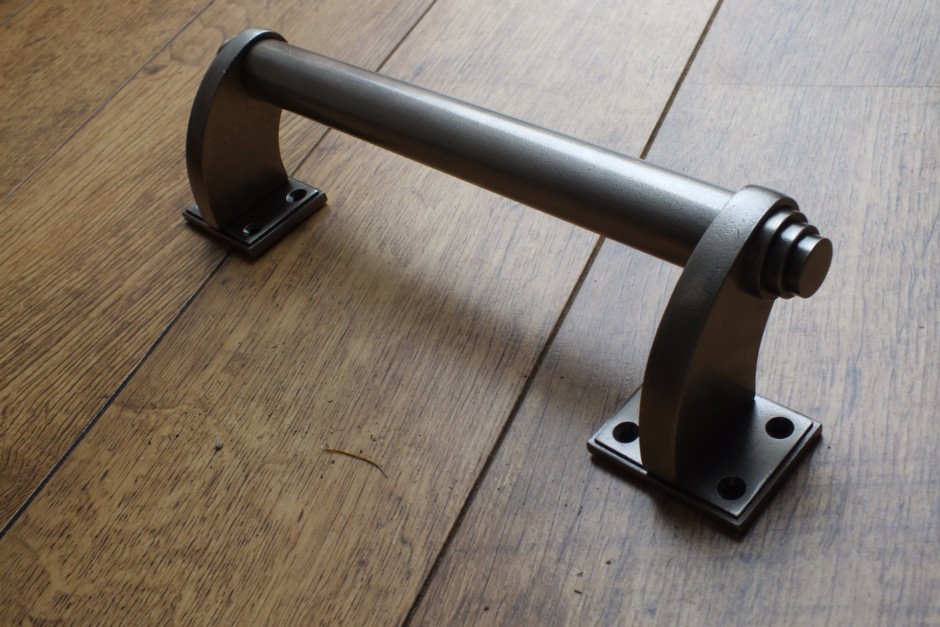 Share this:
Antique Brass Pull Handle
A chunky and sturdy distressed antique brass pull handle.
These CR 6385 Pull Handles are screw-fixed, mounted on square roses and available in many different finishes, making them perfect for either creating an historical look for a refurbishment, or for adding vintage style more contemporary décor.
These pull handles are British made, traditionally cast brass and individually finished by hand. The pull handle in the photo is shown in the "distressed antique brass" finish. Like standard antique brass, the distressed antique brass shown in this photo is a "living" finish – designed so that with normal handling the raised areas wear to reveal the metal underneath, creating a naturally aged appearance not shown on cheaper alternatives. This differs from the standard antique brass by the metal also being barrel-rolled, to give a pitted effect and therefore a more rustic feel and appearance.
To view the complete range of Pull Handles available, please click here…
Buy the items from this image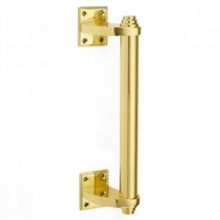 Brass, Chrome, Nickel and Bronze
Handcrafted in UK