Antique Hat and Coat Hook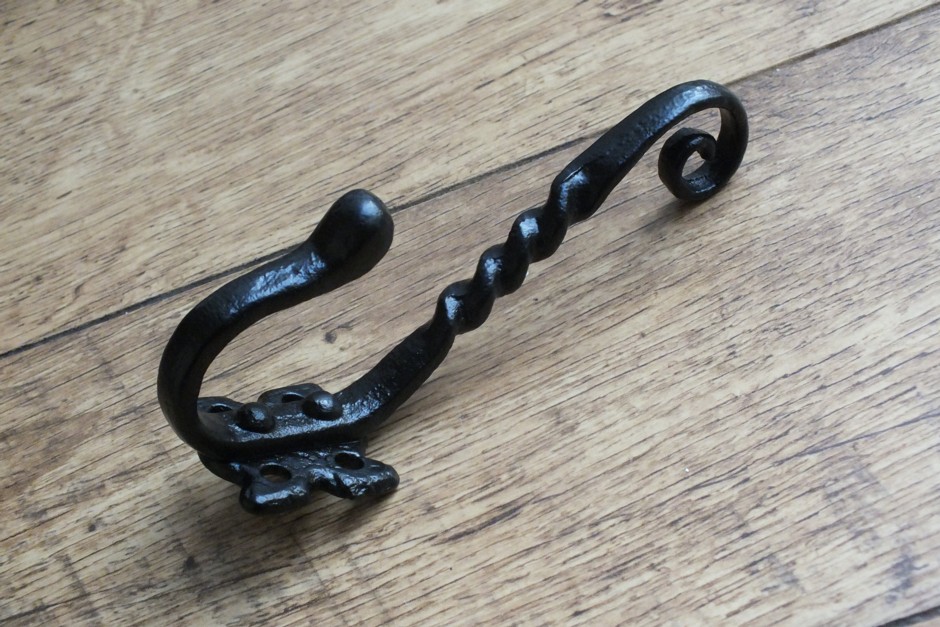 Share this:
Antique Hat & Coat Hook
Get the details right with this beautiful wrought iron hat and coat hook.
The antique hook in the photo is the KP 740 Antique Black Hat and Coat Hook. These are double-hooks (1 x hat and 1 x coat hook), with a decorative twist.
Plain and rustic in the style, these very hard wearing, high-quality hooks are handmade in a traditional English ironfoundry using methods hundreds of years old.
Often referred to as "wrought iron", these cast door bolts are actually made of "whiteheart malleable iron", as this is particularly durable and well suited to the manufacture of architectural ironmongery.
These are just part of the massive range of British made, antique cast iron door hooks available. Please Click Here to view the complete range of Wrought Iron Hooks available.
To view the complete range of Hat and Coat Hooks available in a range of metals and finishes, please click here…
Buy the items from this image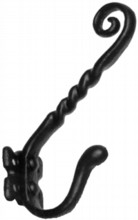 Handcrafted in
Traditional English Ironfoundry