Antique Nickel Door Handles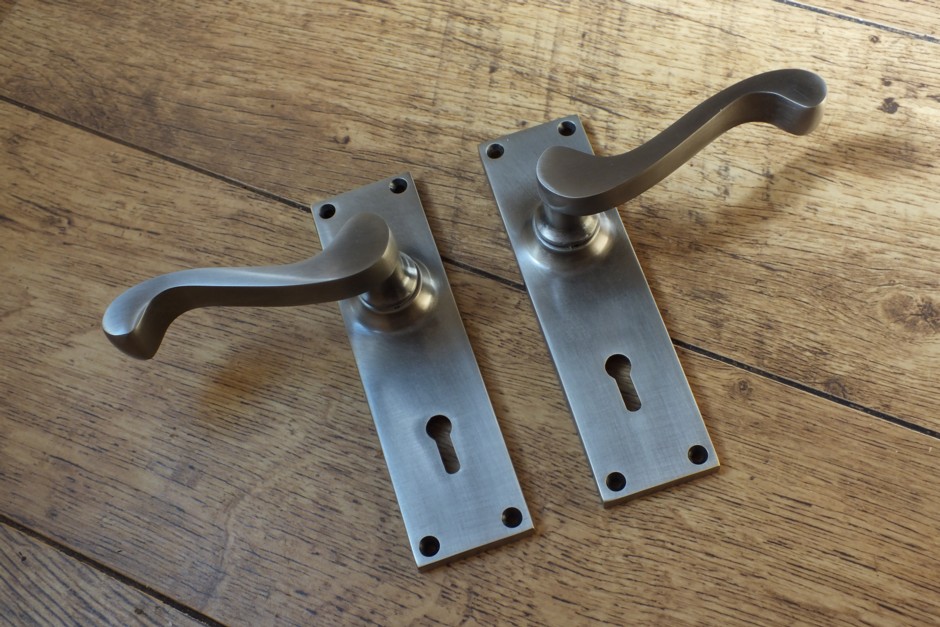 Share this:
Antique Nickel Door Handles
These distressed antique nickel door handles are made with cast brass, plated with nickel. These are oxidised and hand-patinated to give this rich and deep aged effect and also barrel-rolled to distress the metal.
This distressed antique nickel finish is virtually the same finish as standard antique nickel, but the metal is slightly pitted, rather than smooth, giving a more rustic appearance. This looks very similar to pewter, but being brass handles, with a nickel plate, are stronger than pewter door handles.
The CR 2095 Sheringham Handle in the photo, is a "Lever-lock" design backplate; this is a backplate which has a keyway, to work in onjunction with a standard mortice sashlock.
The Sheringham lever is a popular "scroll" design, although much chunkier than the average scroll handle, with a comfortable feel in the hand.
Each door handle is British made, individually finished by hand and available in over twenty-five finishes, including real, sandcast bronze.
To view the complete range of Sheringham Door Handles (on a choice of backplates and roses), please click here…
To view the complete range of Lever on Plate Door Handles, please click here…
Buy the items from this image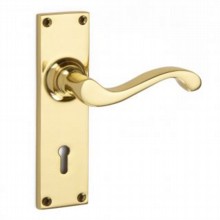 Brass, Chrome, Nickel and Bronze
Handcrafted in UK