Antique Nickel Flush Handle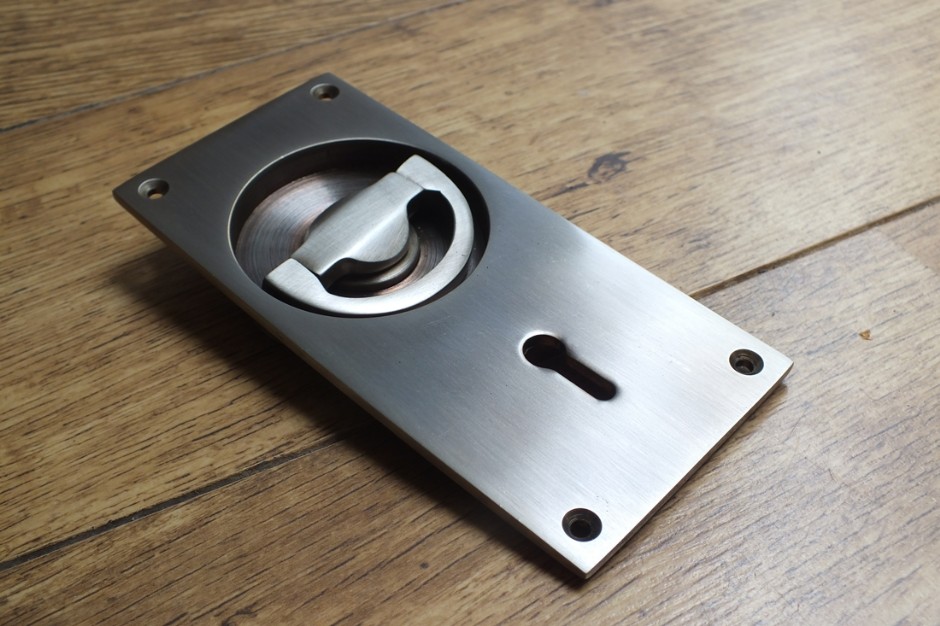 Share this:
Antique Nickel Flush Handle
A beautiful antique nickel Flush Handle; part of the range of "Flush" door furniture. This CR 1804 Flush Handle is mounted on a rectangular "lock" plate, to suit mortice sashlocks.
Flush handles can be used on folding doors or a door which needs to have a flat profile, as they are recessed into the door. The handle spins 360 degrees, so will work a mortice latch.
Each one is made in the UK, individually finished by hand and available in over twenty finishes and metals. The flush handle in the photo is in the antique nickel finish. These are cast brass handles, which are then plated with nickel and then finished by hand, to give this antique finish.
To view all of the Flush Door Furniture available, please click here…
Buy the items from this image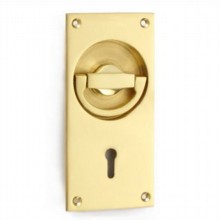 Brass, Chrome, Nickel and Bronze
Handcrafted in UK