Antique Nickel Letterbox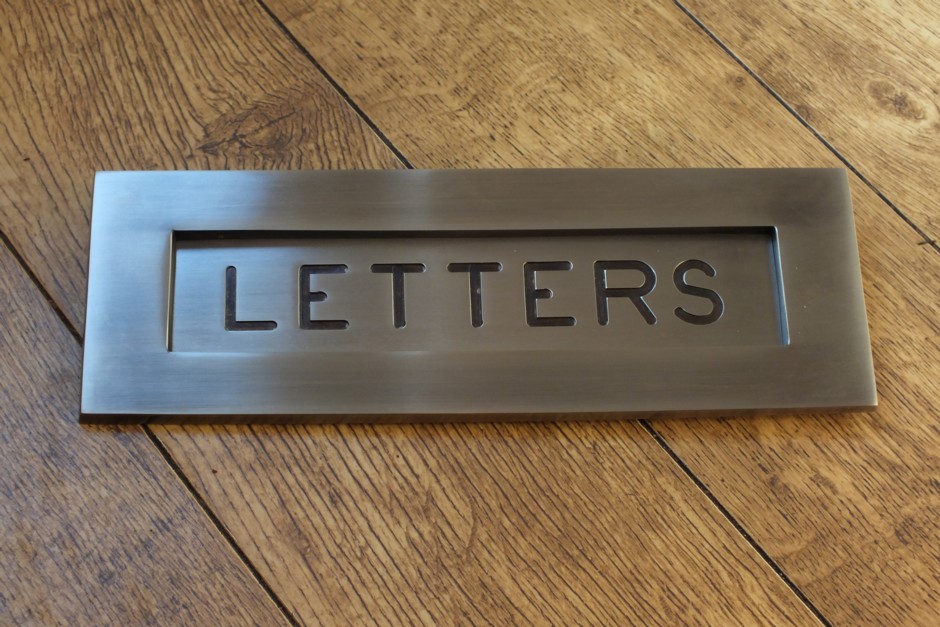 Share this:
Antique Nickel Letterbox
This beautiful antique nickel letterbox has the word "LETTERS" engraved on the flap.
Antique nickel items are cast brass, with a nickel plating which is then oxidised, given a hand patina and lacquered, to protect the aged and warm finish seen.
Another very similar finish is "Distressed Antique Nickel"; this is the same finish, but the metal is slightly pitted, giving a more rustic appearance, very similar to pewter.
This CR 6355 Engraved Letterbox is a classic Victorian style, but by altering the finish, will suit virtually any other style of décor too. Choose aged finishes such as the antique nickel in the photo, aged brass or antique brass for vintage décor, or a more contemporary plate, such as polished nickel or chrome to give a modern twist to a traditional letterplate.
These letterboxes are also available in real, sandcast bronze and over twenty other finishes.
To view the complete range of Letterboxes available, please click here…
Buy the items from this image