Art Deco Letterplate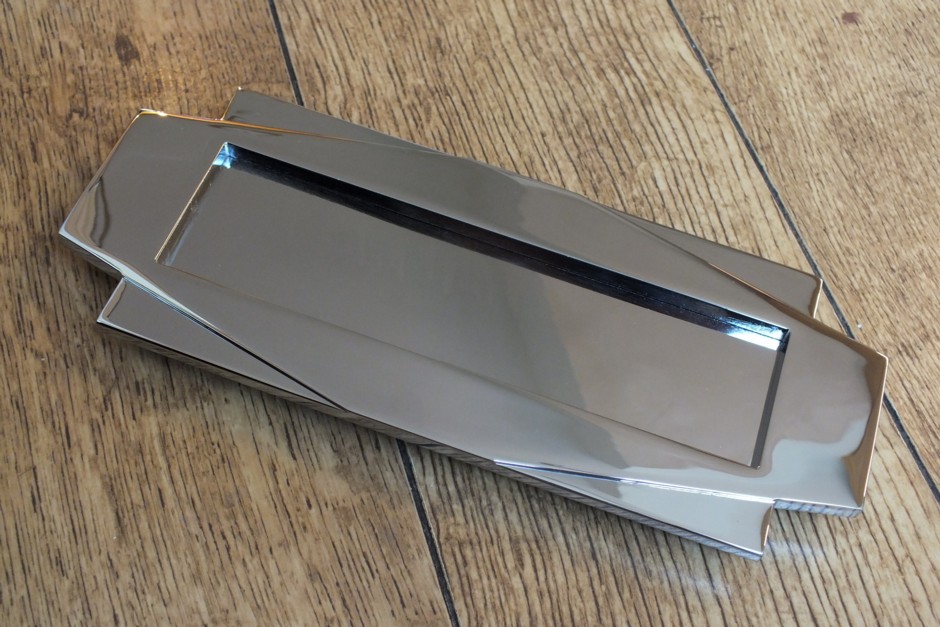 Share this:
Art Deco Letterplate
A fantastic art deco letterplate, shown in the polished chrome finish (this is solid, cast brass, chrome plated and then highly polished).
This CR 7014 Art Deco Letterplate is a traditionally cast, British made letterplate, with each one individually finished by hand.
The letterplate in the photo is shown in polished chrome but is also available in a massive range of other finishes. From period finishes, such as antique brass and antique nickel, contemporary finishes such as chrome and nickel (both polished and satin) and even in real sandcast bronze!
All of the range of Art Deco ironmongery we sell incorporates the bold, clear lines often seen in the art deco style of the early twentieth century.
These Art Deco letterplates are part of the Art Deco Ironmongery Suite which includes matching window furniture and door hardware. To view the range of items available in this suite, please click here…
To view the complete range of Letterplates available, please click here…

Sorry, we don't have any products matching your search