Art Nouveau Finger Plate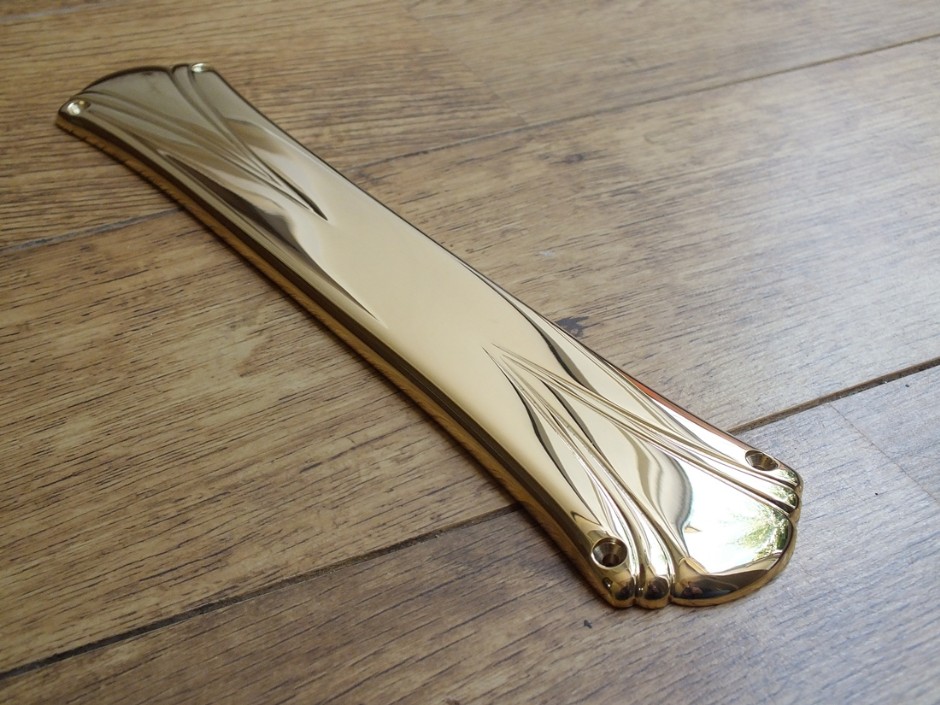 Share this:
Art Nouveau Finger Plate
An elegant polished brass BRA 733 Art Nouveau Finger Plate.
These cast brass finger plates are British made items, individually finished by hand and available in a range of different finishes.
To view the range of Art Nouveau Door Furniture, please click here…
Art Nouveau was a style from the late 19th Century to early 20th Century and was characterised by its flowing lines, as architects tried to harmonize with the natural environment.
This suite possesses sleek, streamlined forms, conveying elegance and sophistication. The characteristics of the art nouveau door furniture resemble those often seen in the works of Poiret or Lallique. This range offers a fashionable and cutting-edge alternative to more traditional suites.
To view the complete range of Finger Plates available, please click here…

Buy the items from this image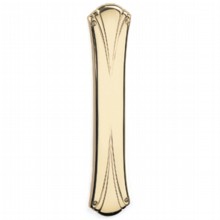 Brass, Chrome, Nickel, Silver & Gold
Handcrafted in UK