Bathroom Handles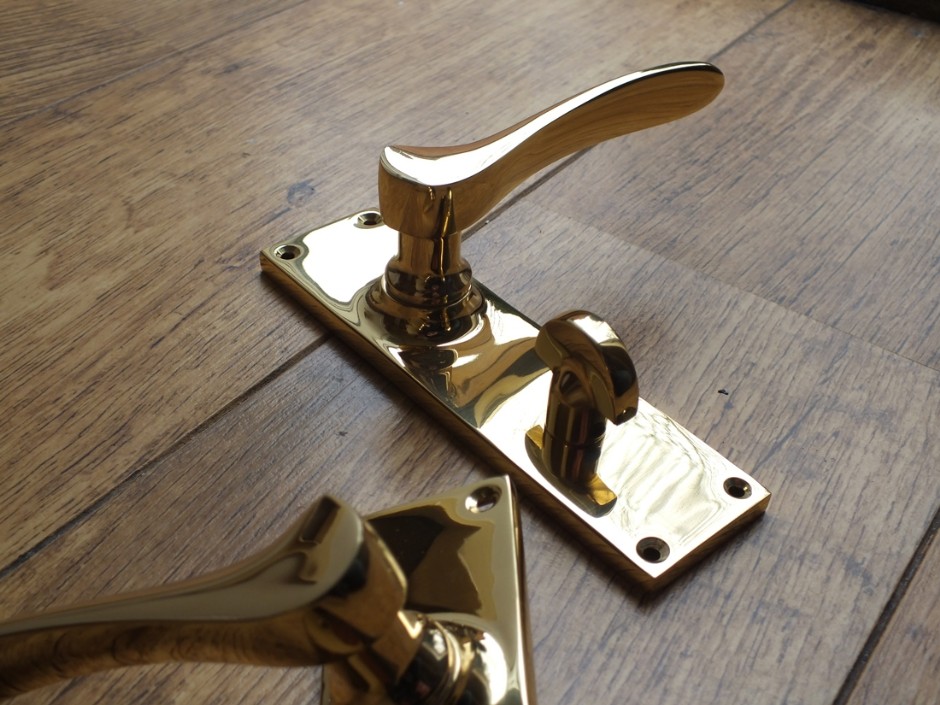 Share this:
Bathroom Handles
In this photo are a set of polished brass "Bathroom" CR 1810 Codsall Handles.
These bathroom handles work in conjunction with a bathroom mortice bolt – working off a 5mm spindle (we can also supply the matching bolts and locks).
Most of the "Lever on Plate" door handles we sell are available as bathroom handles. To view the complete range of handles which are available as "Bathroom Handles" , please click here…
They are available in many other different backplates (round rose, square rose, rectangular plate, multipoint plate etc) and over twenty finishes and metals - including real, sand cast bronze.
Each door handle is made in the UK and individually finished by hand.
To view the complete range of Codsall Handles, please click here…
Buy the items from this image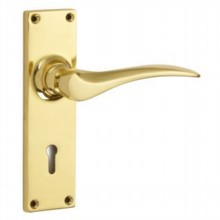 Brass, Chrome, Nickel and Bronze
Handcrafted in UK