Beehive Door Knobs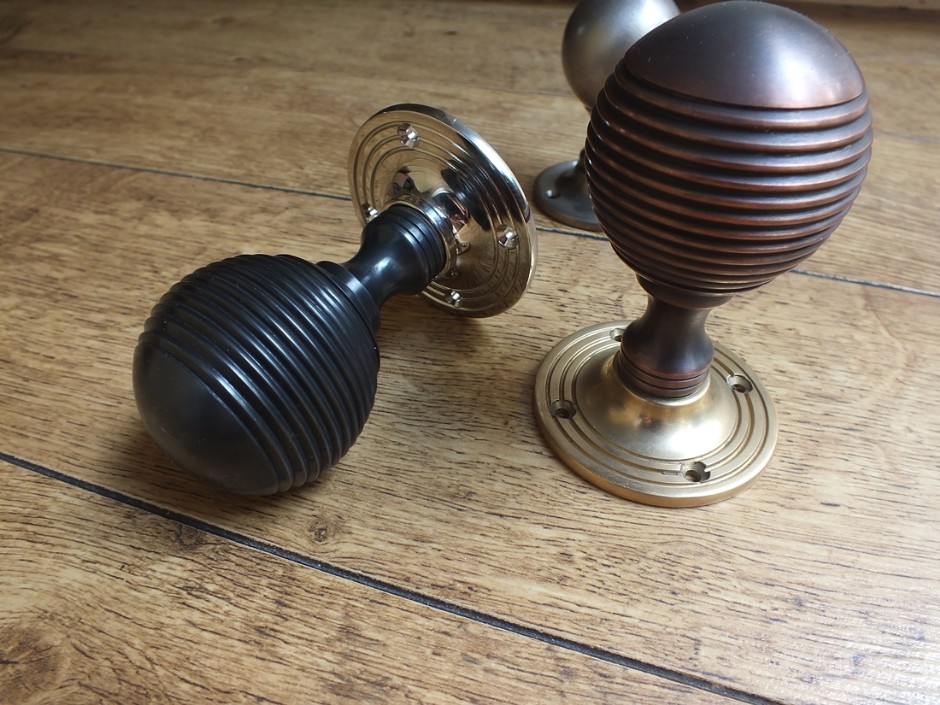 Share this:
Beehive Door Knobs
These beehive door knobs are both shown here in a split finishes. they are both the same door knob - a Large Reeded Ball Knob (CR 6346-L) - in very different finishes, but both still suitable for vintage style homes and doors.
The door knob on the left is a dark bronze knob, mounted on a polished nickel rose. The right-hand knob is an oil rubbed bronze knob, mounted on an aged brass rose.
These reeded door knobs are a traditional style and available in over twenty finishes and metals, including real bronze.
Buy the items from this image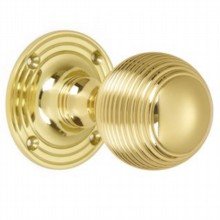 Brass, Chrome, Nickel and Bronze
Handcrafted in UK