Brass and Bronze Door Hardware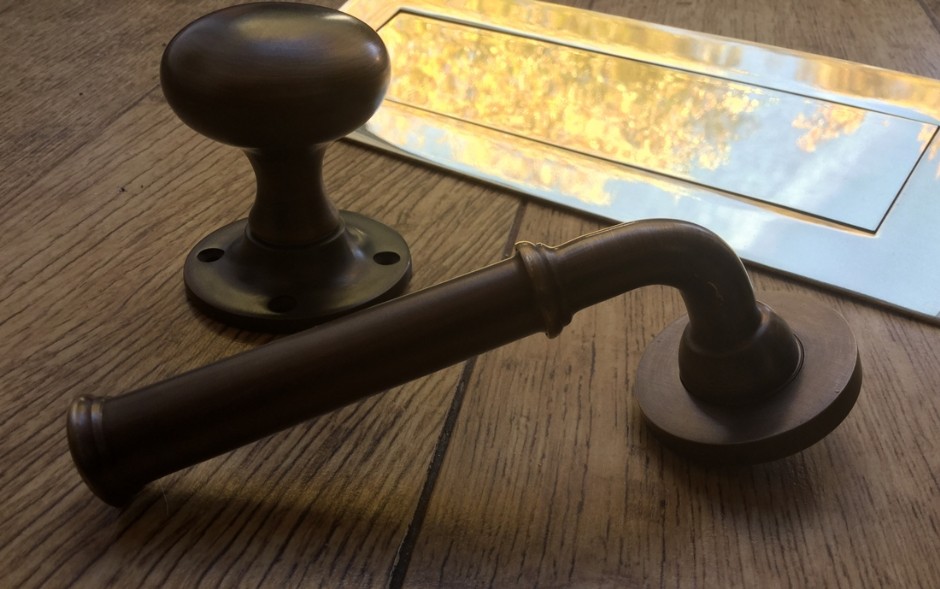 Share this:
Brass and Bronze Door Hardware
An antique brass door handle and door knob, with a polished bronze (gunmetal) letterplate behind.
The handle is the CR 7070 Grace Handle. This is shown in antique brass and is a lever mounted on a "covered rose" - this is a rose which covers the fixing screws.
The door knob is the CR 1757 Cushion Knob, again in antique brass.
Antique brass is what we call a "living" finish; it is shown here in the photo when it's new and with use, over time will alter, as the high edges of the top layer are designed to reveal the metal beneath, making each item slightly different, with a naturally aged appearance.
The letterplate is a CR 5000 Flush Letterplate, shown in polished bronze (gunmetal). The Flush Letterplate has no rebate between the frame of the plate and the opening flap and is completely flat – hence the name "Flush".
The Polished Bronze which this is show in is real bronze, traditionally sandcast and polished up by hand to this very high sheen. Polished bronze is also known as "Gunmetal".
To view the complete range of Real Bronze Letterplates available, please click here…
To view some of the Antique Brass Door Knobs available, please click here…
To view the Handles on Covered Rose, please click here…
Buy the items from this image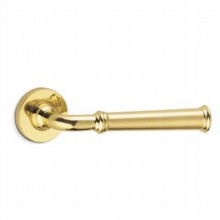 Brass, Chrome, Nickel and Bronze
Handcrafted in UK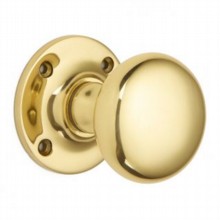 Brass, Chrome, Nickel and Bronze
Handcrafted in UK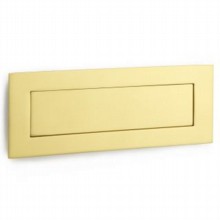 Choose either 10" or 12"
Handcrafted in UK