Brass Victorian Door Knobs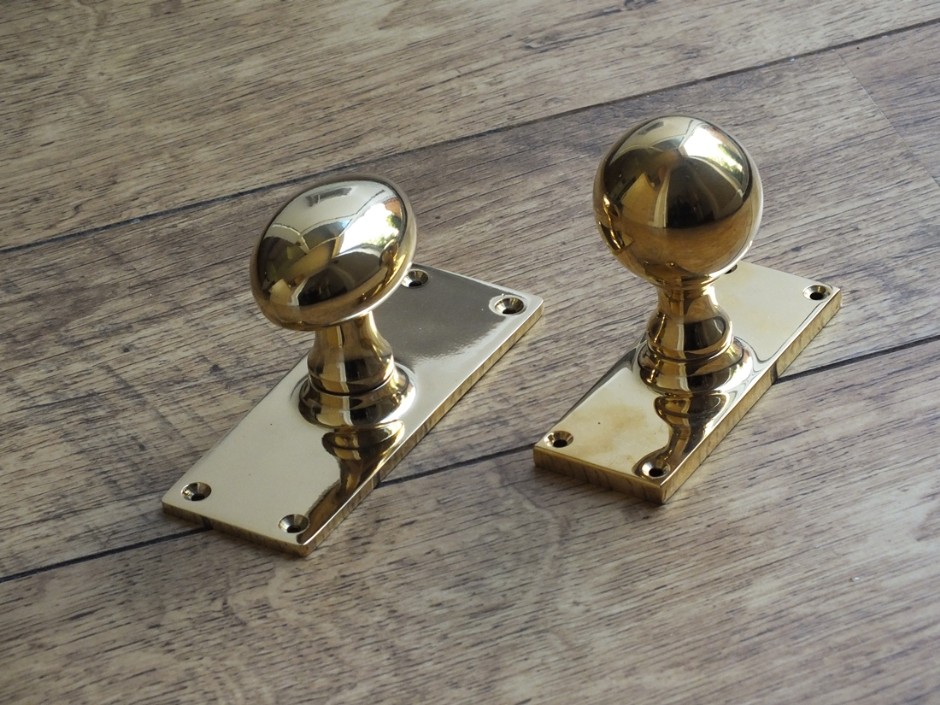 Share this:
Brass Victorian Door Knobs
Two sets of polished brass Victorian door knobs, mounted on two different styles of backplate.
Ball knobs and oval knobs are the most traditional styles of door knob we sell and available
in different sizes and finishes. As with all of the products we sell, these are British made, cast brass door knobs (they're also available in bronze), which individually finished by hand.
The front left-hand door knob is a CR 1788 Oval Door Knob on Schoolboard Plate.
The back right-hand door knob is a CR 6504 Ball Knob on a Latch Backplate.
You can see in the photo that the "schoolboard" plate is slightly larger and flatter than the "latch" plate and also has rounded corners.
To view the complete range of Oval Victorian Door Knobs available, please click here…
To view the complete range of Ball Victorian Door Knobs available, please click here…
Buy the items from this image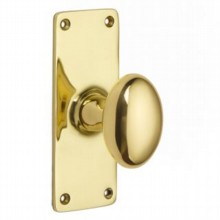 Brass, Chrome, Nickel and Bronze
Handcrafted in UK
Brass, Chrome, Nickel and Bronze
Handcrafted in UK