British Made
Share this:
British Made
"Made in England" stamped on the inside casting of one of the door knobs sold by British Ironmongery.
The knobs in the photo are actually hand-crafted in Willenhall, in the West Midlands - the ancestral home of ironmongery. Part of "The Black Country", this part of England is famous for its ironmongery production. It got its name in the mid nineteenth century - described as "Black by day and red by night" due to the smoke & coal dust from the many thousands of ironworking foundries and forges.
The door knob in the photo is the CR 1757-COV Cushion Knob on a Covered Rose, shown here in polished nickel.
Buy the items from this image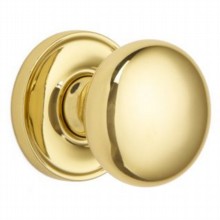 No Screws Visible
Handcrafted in UK