Bronze Sash Window Handle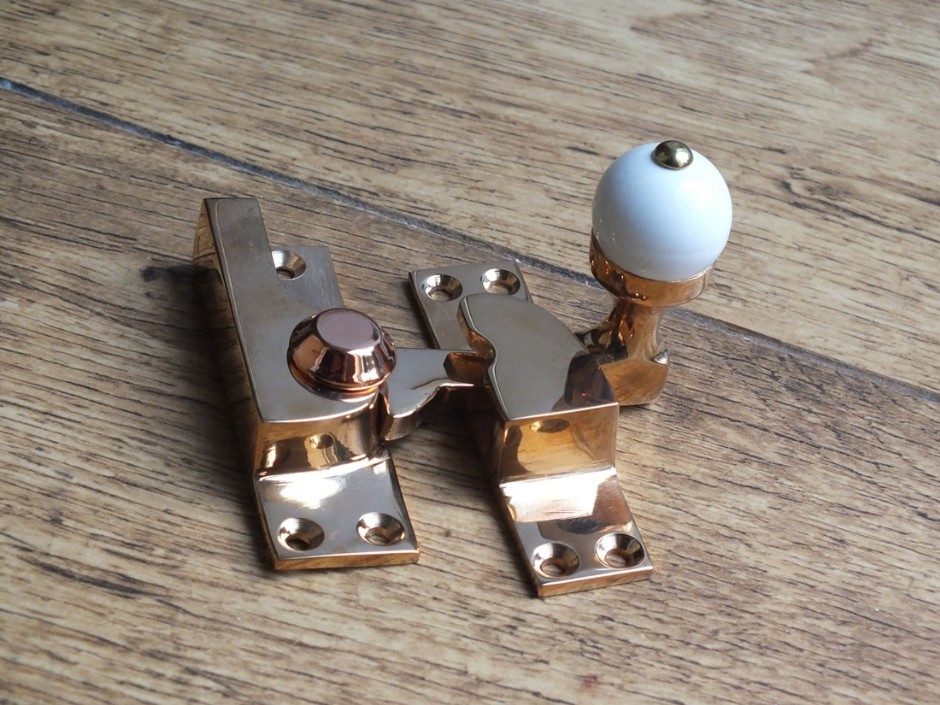 Share this:
Bronze Sash Window Handle
A beautiful polished bronze (gunmetal) CR 4150 Large Straight Arm Sash Fastener with White Knob.
These sash window handles are part of the solid, real sand cast bronze sash window furniture range. The sash fastener in the photo is shown in gunmetal – this is traditionally sandcast bronze, which is then highly polished and available either lacquered or unlacquered. They are also available in antique bronze and many brass and plated finishes, making them suitable for both period and contemporary properties.
To view the complete range of Straight Arm Sash Window Handles available, please click here…
Buy the items from this image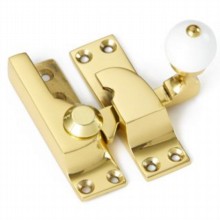 Brass, Chrome, Nickel and Bronze
Handcrafted in UK