Dark Bronze Multipoint Handle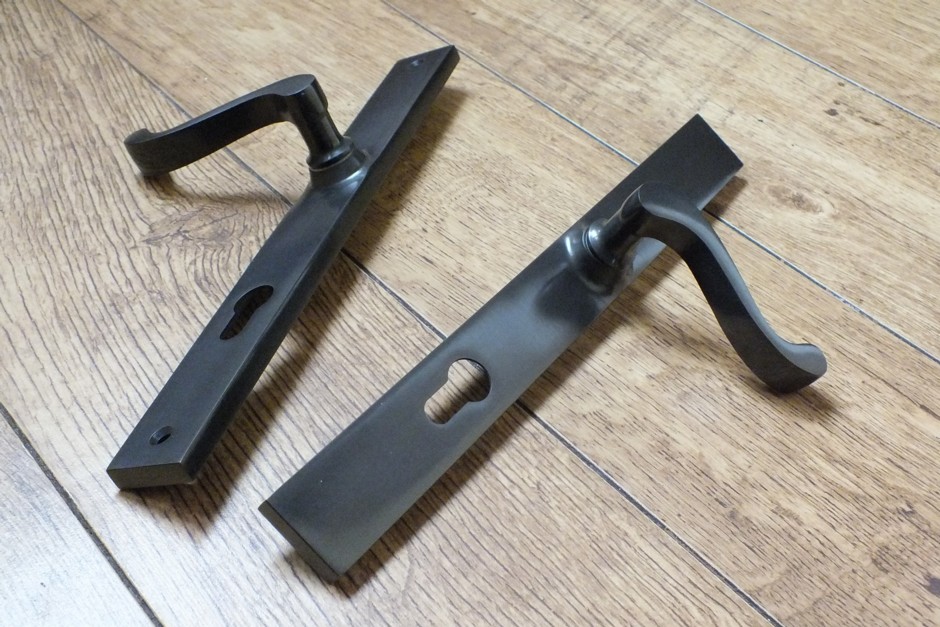 Share this:
Dark Bronze Multipoint Handle
This dark bronze multipoint handle is a British made handle, traditionally cast in brass and finished in the "Dark Bronze Metal Antique" finish. This is just one of a choice of over 25 finishes and metals which these handles are available, including real sandcast bronze.
These multipoint handles are the "Lichfield" lever, mounted on a 305 x 35mm multipoint backplate (multipoint backplates allow the handle to push upwards aswell as downwards, to lock up the door).
These handles on this backplate are made up as a "special", so if you would like to order them in this size, please email us for a quote. On the wenbsite these levers are available in two other sizes of multipoint backplate – 225 x 41mm and 305 x 35mm – the links to these can be seen below.
These handles are available either double-sprung or unsprung and two choices of fixings – bolt fixed and screw fixings.
Part of the Lichfield Door Handle Suite, the Lichfield levers are a traditional, scroll style, but chunkier than ofeten seen on other scroll levers. To view the rest of the matching suite please click here…
To view the complete range of Multipoint Handles available, please click here…
Buy the items from this image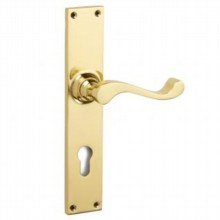 Unsprung Handle Set
Handcrafted in UK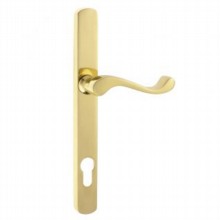 Double Sprung Handle Set
Handcrafted in UK