Delicate Door Handles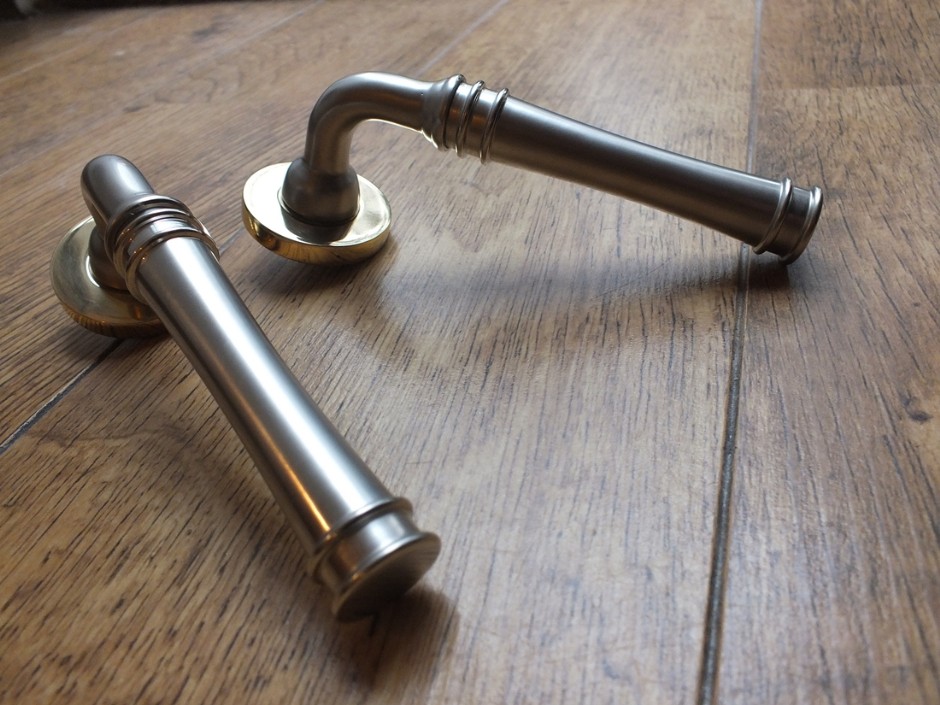 Share this:
Delicate Door Handles
These delicate looking, beautifully crafted door handles are actually very strong and weighty, as they are made from solid brass! These CR 7071 Impulse Handles are British made handles, which are individually hand-finished.
The handles in the photo are shown in a "split-finish"; that is the rose and the lever are different finishes.
The levers are shown in Pearl Nickel and the roses in Polished Brass. As can be seen in the photo, Pearl Nickel is a pretty finish which looks great on these delicate door handles; it is a matt nickel plate, applied to the cast brass and hand-finished to this "soft" looking effect, with a hint of blue and yellow pearl.
These handles are a beautiful set and will suit any home, from contemporary to vintage décor, depending on which finish is chosen. They are available in a massive range of other finishes, including brass, antique and aged brass, chrome, nickel and more.
These high-quality convex shaped handles are mounted on a covered rose – this means that they have no visible screws, adding to the elegant appearance.
To view the full range of Handles on Covered Rose available, please click here…
Buy the items from this image

Brass, Chrome, Nickel and Bronze
Handcrafted in UK