Distressed Antique Brass Handles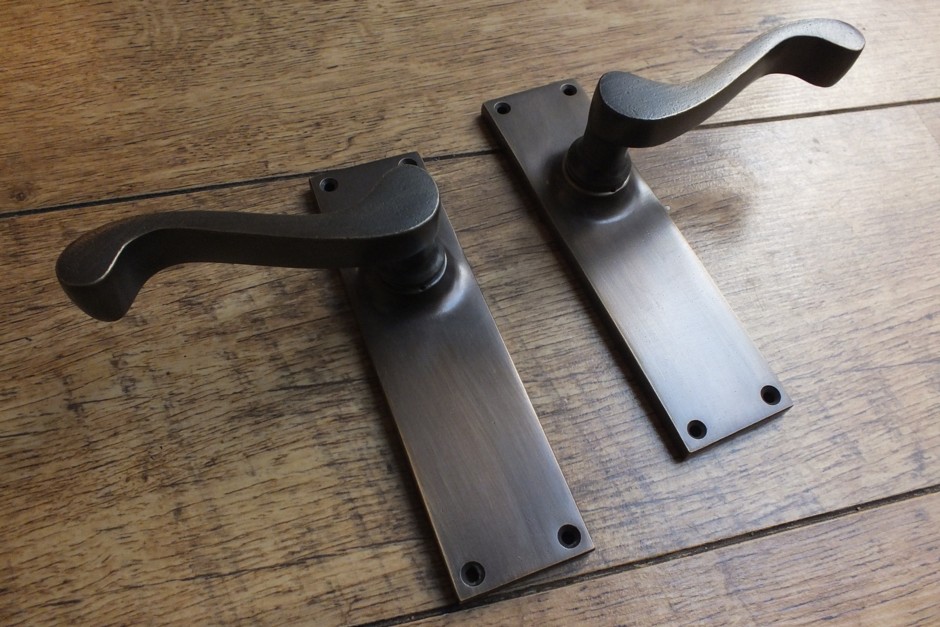 Share this:
Distressed Antique Brass Handles
Beautiful distressed antique brass handles, on a latch backplate.
These CR 2095-L Sheringham Scroll Handles are shown on a backplate to suit mortice latches (mortice lock handles would have a keyhole), usually seen on internal doors.
The distressed antique brass is a "living "finish – designed so that with normal handling the raised areas wear to reveal the metal underneath, creating a naturally aged appearance not shown on cheaper alternatives. Very similar to "antique brass", but the metal on "distressed antique brass" is slightly "distressed", rather than smooth, giving a more rustic feel and appearance, very similar to "Tudor bronze".
These handles are also available in over twenty other finishes and metals, including real, sand cast bronze. Each door handle is made in the UK and individually finished by hand.
These are part of the "Sheringham" range of lever handles, available on plates, round roses, square roses, covered rosese etc. To view the complete range of Sheringham Scroll Handles, please click here...
Buy the items from this image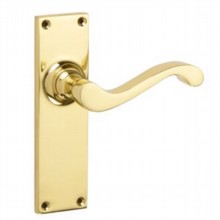 Brass, Chrome, Nickel and Bronze
Handcrafted in UK