Doctor Door Knocker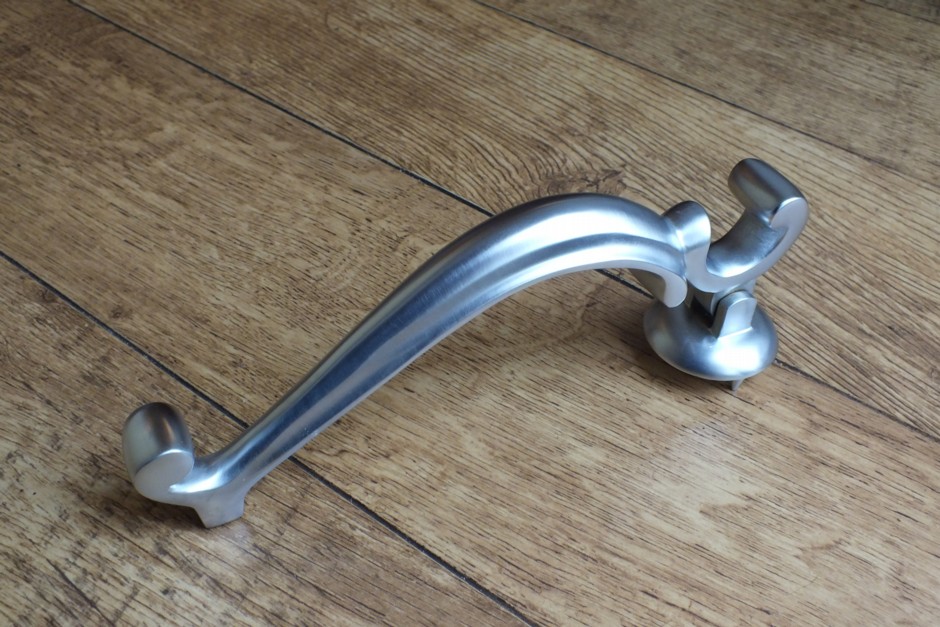 Share this:
Doctor Door Knocker
A traditional Victorian scroll style Doctor Door Knocker. A doctor's knocker was traditionally used on homes belonging to a doctor, so that people could identify which home belonged to the doctor and knock the correct door.
We sell a few styles of this scroll type knocker, but this one is the largest at 248mm in length (nearly 10 inches). The doctor knocker in the photo is the CR 4120-L Large Doctor's Knocker.
Hown in the photo in the satin chrome finish, this knocker is British made and cast in either brass or real bronze. These are then available in over twenty-five finishes, from vintage finishes such as Tudor bronze and antique brass, through more traditional finishes such as polished and satin brass, through to cotemporary finishes like this satin chrome and nickel.
The satin chrome finish in the photo is a chrome plate on cast brass. This chrome plate is then distressed (rather than polished) to give this satin finish. Each item is British made and individually finished by hand.
To view the full range of Door Knockers available, please click here…
To browse the complete range of Front Door Furniture, please click here…
Buy the items from this image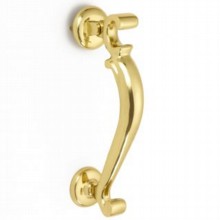 Brass, Chrome, Nickel and Bronze
Handcrafted in UK