Door Handle on Square Rose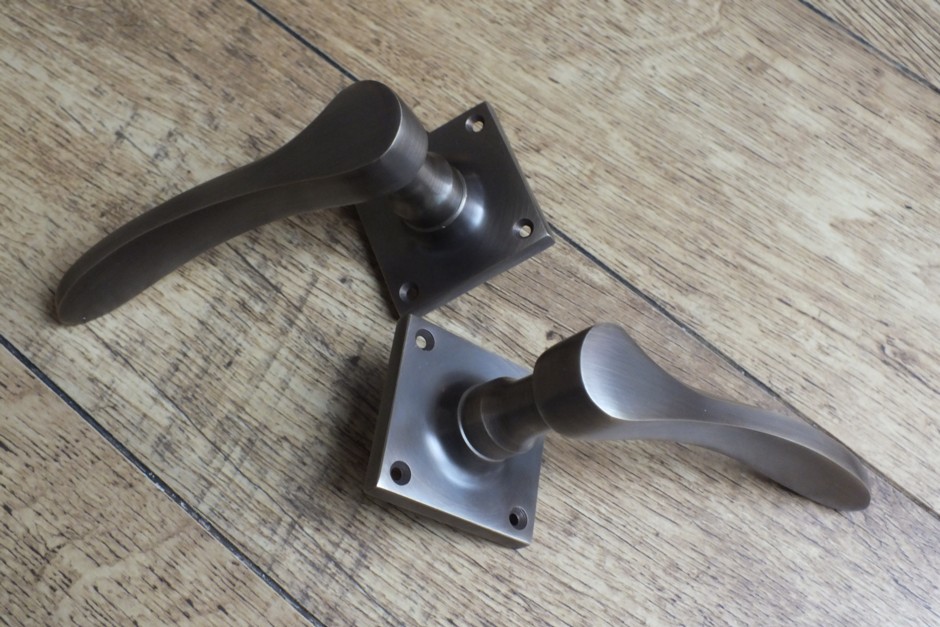 Share this:
Door Handle on Square Rose
This antique brass door handle on a square rose is British made and available in a range of finishes.
Alter the style of your handle by choosing a traditional style of lever in a vintage finish (such as the antique brass in the photo) and mounting on a more contemporary, square backplate. The opposite of this can also work, whereby the handles and backplate are finished in a modern finish, such as a chrome or nickel plate.
The door handle in the photo is the CR 2148 Oxford Door Handle on a Square Rose. These have a very large, chunky and thick lever, which is decoratively shaped for both comfort and "timeless" style.
Available in over thirty finishes and metals, including real, sandcast bronze, these handles can suit virtually any style of door or décor.
To view the complete range of Oxford Door Handles, please click here…
To view the complete range of Door Handles on Square Rose, please click here…
Buy the items from this image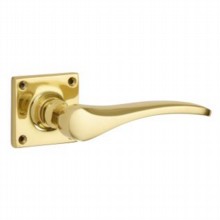 Brass, Chrome, Nickel and Bronze
Handcrafted in UK