Georgian Letterplate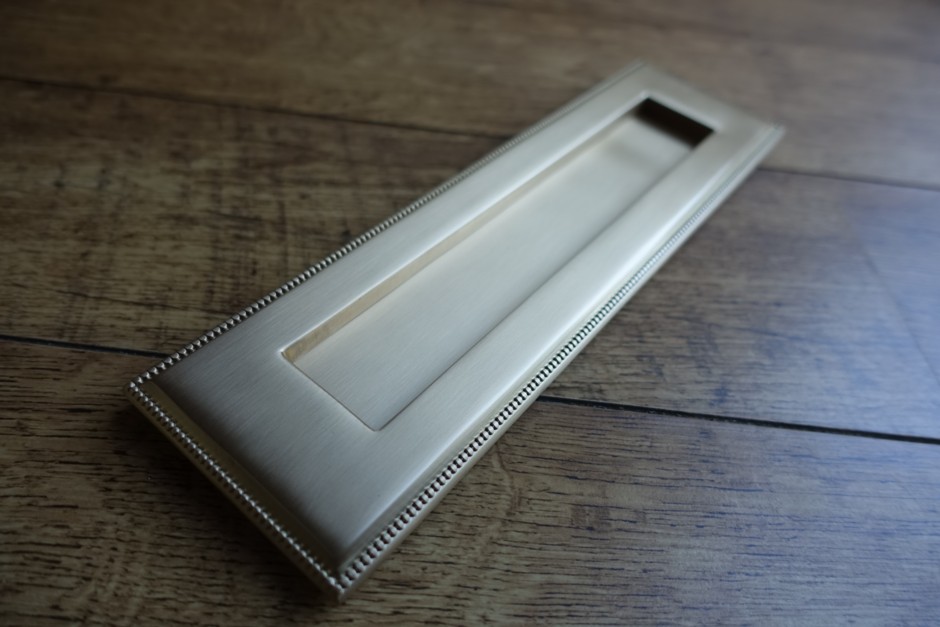 Share this:
Georgian Letterbox
A beautiful and decorative Georgian Letterbox, in the "Satin Brass" finish.
We sell many styles of letterplate in various sizes. The letterplate in the photo is the BRA 901 Georgian Letterplate. This is a beautiful, cast brass letterplate, with a decorative edge, typical of the style often seen in the Regency period.
Shown here in "Satin Brass", this letterbox is also available in a large range of other high-quality finishes. Each letterplate is traditionally cast in the UK, individually finished by hand and can recreate an accurate historical scene in a building of importance, whilst also putting that perfect finishing touch to an area of new interior design.
To view the complete rage of Letterplates available, please click here…
To view the complete range of Georgian Door Furniture, please click here…
Buy the items from this image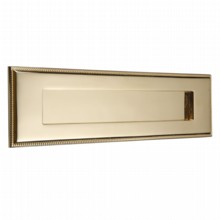 12" Georgian Letterplate
Handcrafted in UK