High Quality Door Handles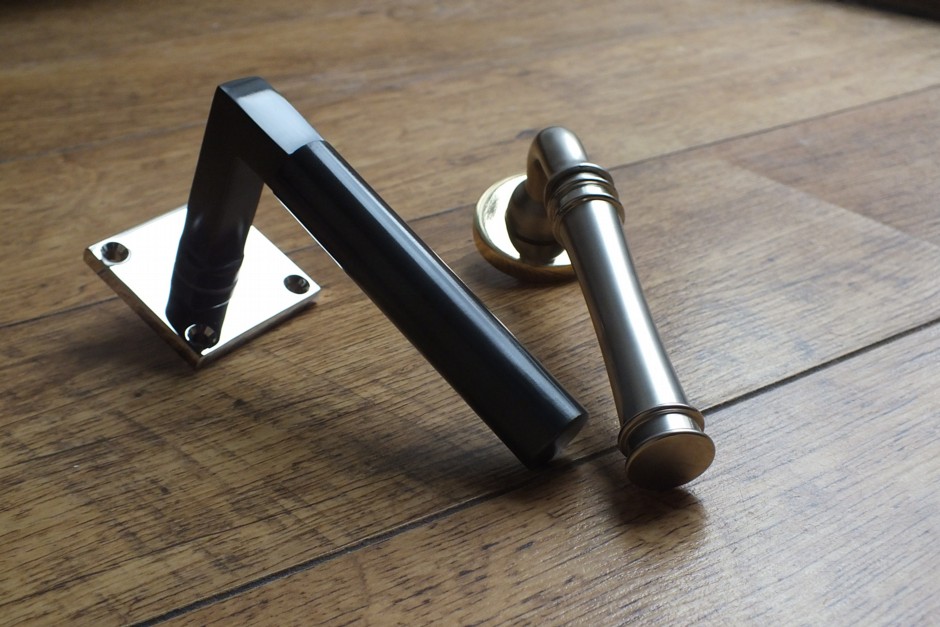 Share this:
High Quality Door Handles
Very high quality door handles in classic and contemporary styles.
British made and finished by hand, these styles of door handles are shown here on both a square rose and a round roses and in "split" finishes.
The door handle on the left is the CR 7080 Gropius Door Handle on a Square Rose. A contemporary style of round lever, mounted on square plate, which is available with either visible or covered fixings. Face-fixed handles are more traditional, although these handles lend themselves to contemporary properties and therefore concealed fixings.
Alter the look of these high-quality door handles by choosing from over twenty different finishes, both modern and vintage in style. The handle in the photo is shown in a split finish; a dark bronze handle on a polished nickel square rose.
The right-hand door handle is a CR 7071 Impulse Door Handle on a Round Rose.
This very high-quality door handle is a classic style, which will suit both modern and period properties. This door handle has a "covered rose" – this means that the fixing screws are not visible and hidden from view. Shown again in a split finish; this handle has a pearl nickel lever on a polished brass round, covered rose.
To view the complete range of Door Handles on Square Rose, please click here…
To view the complete range of Door Handles on Covered Rose, please click here…
Buy the items from this image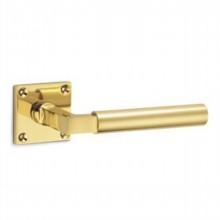 Choice of either Face Fix or
Concealed Fix Square Rose
Brass, Chrome, Nickel and Bronze
Handcrafted in UK