Ironmongery for Victorian Decor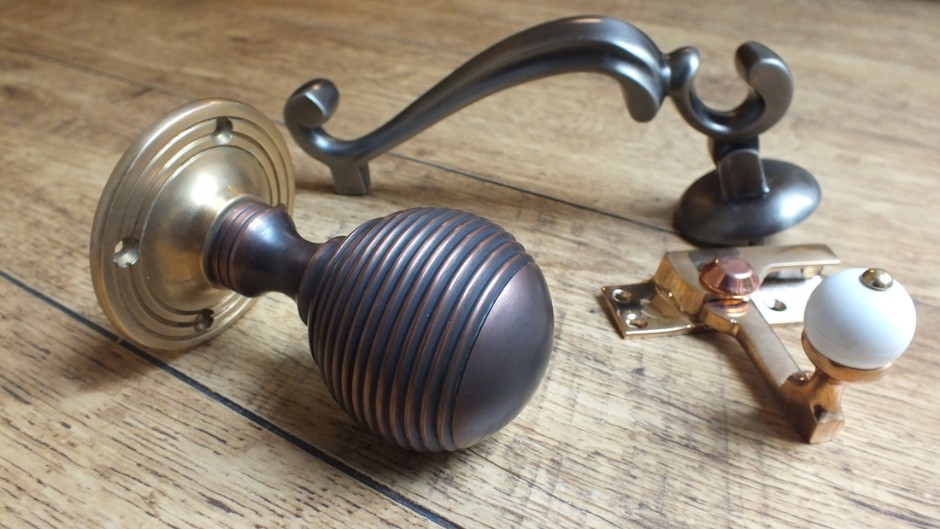 Share this:
Ironmongery for Victorian Décor
Victorian style ironmongery, for doors and sash windows.
The reeded/beehive door knob is shown in a split finish - an oil rubbed bronze knob, mounted on an aged brass rose. The knocker at the back is a "Doctor's" door knocker, shown here in antique nickel.
The sash window fastener on the right, is gunmetal, with a white knob. Gunmetal is real, sandcast bronze which is then highly polished by hand.
The items are (from left to right) - a Large Reeded Ball Knob (CR 6346-L), a Doctor's Knocker (CR 4120) and a Straight Arm Sash Fastener (CR 4150).
Buy the items from this image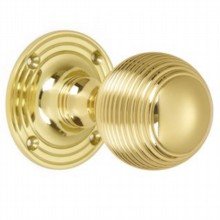 Brass, Chrome, Nickel and Bronze
Handcrafted in UK
Brass, Chrome, Nickel and Bronze
Handcrafted in UK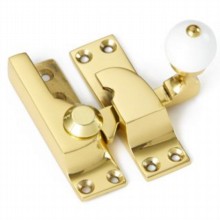 Brass, Chrome, Nickel and Bronze
Handcrafted in UK