Lion's Head Door Knobs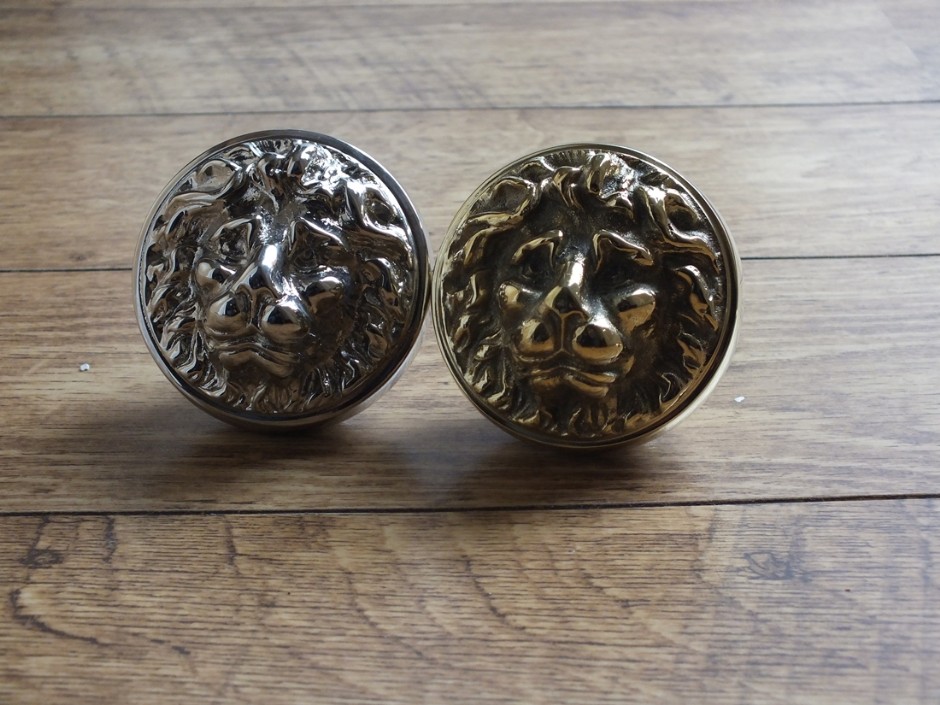 Share this:
Lion's Head Door Knobs
Traditional, Victorian style CR 1734-M Lion's Head Door Knobs, shown here in polished brass and polished nickel.
They are solid, cast brass or bronze, British made and individually finished by hand. These Lion Door Knobs are available in many different finishes and metals, making them perfect for recreating an accurate historical look for a refurbishment, or for adding vintage style for more contemporary décor.
These large lion's head door knobs are part of the "Lion's Head" suite, which include cast brass and bronze knobs, knockers, door pulls and hooks; all made to the same very high quality.
To view the complete suite of Lion Head Door Furniture, please click here…
Buy the items from this image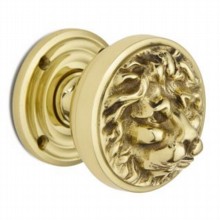 Brass, Chrome, Nickel and Bronze
Handcrafted in UK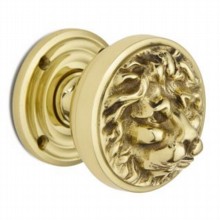 Door Knob to suit Rim Furniture
Handcrafted in UK