Locking Casement Stay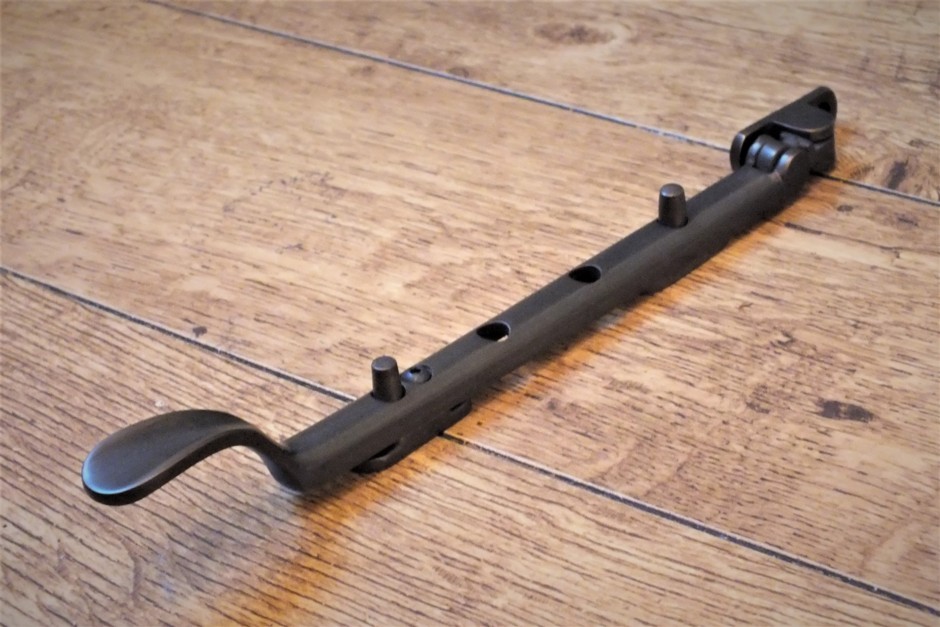 Share this:
Locking Casement Stay
This CR 1759-L Spoon End Locking Casement Stay is shown here in the "Matte Black Bronze" finish, suitable for vintage properties.
A dark finish, such as this matte black bronze stay, works particularly well on white or cream windows/woodwork. This is because the dark window furniture contrasts against the paler woodwork, showing off the ironmongery and giving a vintage aesthetic.
The stay is lockable for additional security. It is locked using a key, with the locking nut visible just behind the pin
These sliding stays are also available in a very large range of other finishes and sizes, so will suit virtually any style of property.
To view the complete range of Locking Casement Window Stays available, please click here…
To view the range of all Spoon End Window Furniture available, please click here…
Buy the items from this image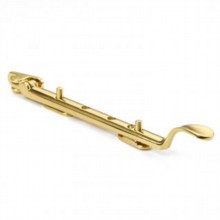 Available in 8", 10" and 12"
Handcrafted in UK