Modern Door Handles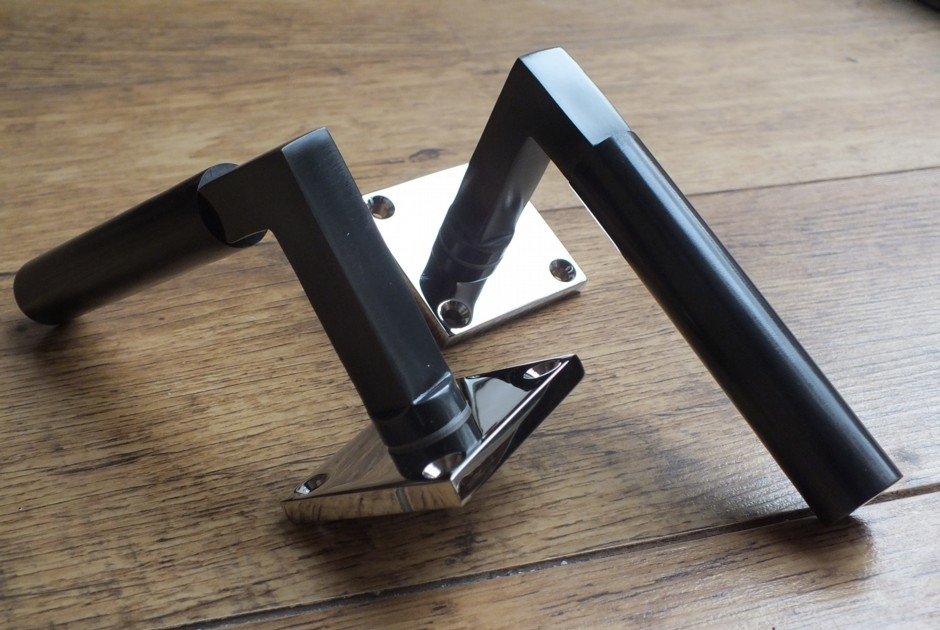 Share this:
Modern Door Handles
These modern door handles are a contemporary style lever, mounted on a square rose.
These CR 7080 Gropius Door Handles are available with either a "face-fixed" or "concealed-fix" square rose (the "face-fix" is shown in the photo, with the screws visible; the "concealed-fix" rose has a plate covering the fixing screws, so they're not visible).
British made and individually finished by hand, these stunning modern door handles look superb in a contemporary or minimilist style home, or can easily bridge the gap between old and new properties; fitting seamlessly into any style or period of home.
Available in over twenty finishes, these traditionally cast brass door handles are shown in the photo in a "split-finish" of Dark Bronze Metal Antique levers mounted on a polished nickel rose. Any of the finishes fr these door handles can be mixed and matched in this way.
To view all of the Door Handles on Square Rose, please click here…
Buy the items from this image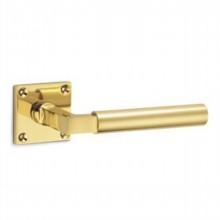 Choice of either Face Fix or
Concealed Fix Square Rose