Nickel Multipoint Handles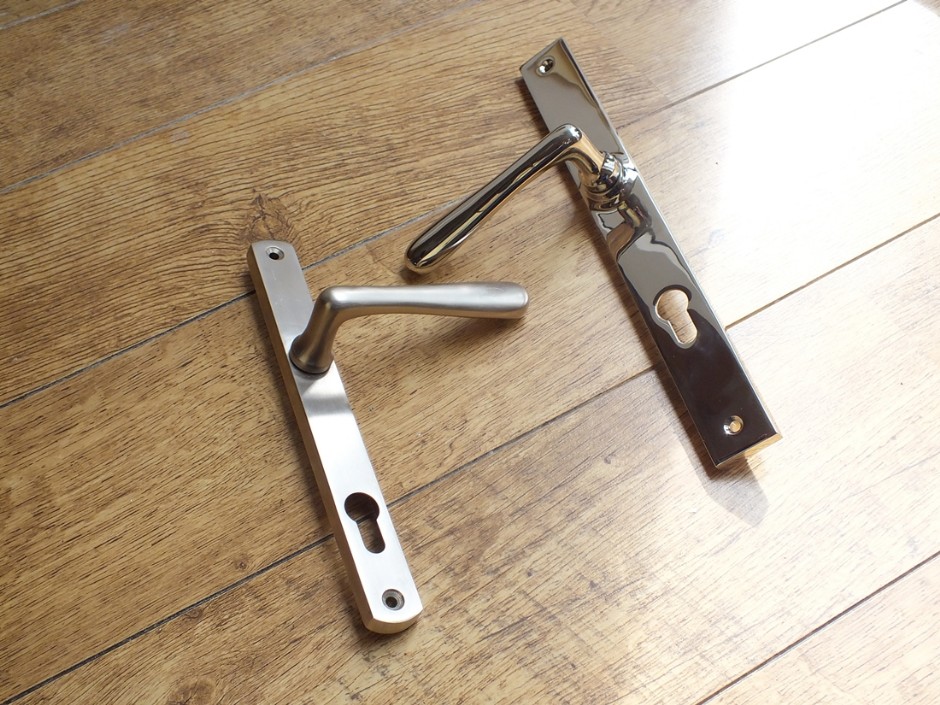 Share this:
Nickel Multipoint Handles
These elegant nickel multipoint handles are shown here in two of
the five nickel finishes available (polished and satin). Also available are Pearl Nickel, Antique Nickel and Distressed Antique Nickel.
Both of these multipoint handles are part the "Elegance Lever" range of handles, but are shown mounted on two different styles (and size) of backplate.
The handle on the left is the CR 2208-E Multipoint Handle in satin nickel
The handle on the right is the CR 2228-E Multipoint Handle in polished nickel.
Unlike the cheap handles normally seen on these door, the multipoint handles at British Ironmongery are solid cast brass or bronze handles, available in a massive choice of finishes.
To view the range of Elegance Door Handles, please click here…
To view the complete range of Multipoint Handles, please click here…
Buy the items from this image

Double Sprung Handle Set
Handcrafted in UK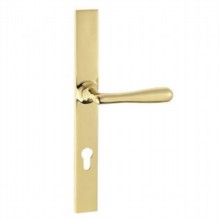 Available Sprung or Unsprung
Handcrafted in UK