Octagonal Door Knobs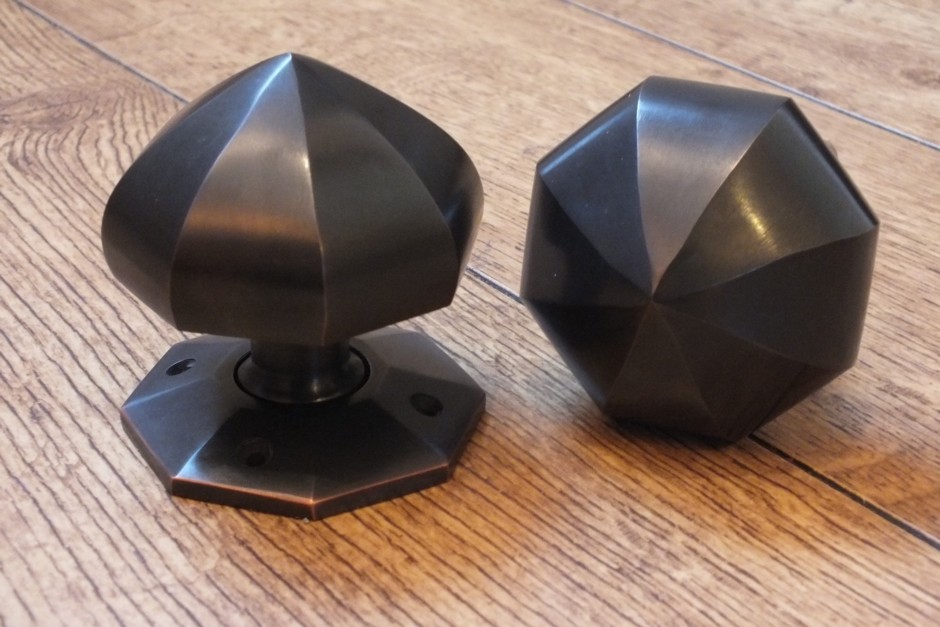 Share this:
Octagonal Door Knobs
These traditional octagonal door knobs will suit any period home and are equally suited to Georgian, Victorian or Edwardian décor.
These CR 1751-M Octagonal Door Knobs are available in two sizes – 2.5" and 3".
Replicate the original design in a Victorian or Edwardian property and then alter the look by choosing from a range of over twenty-five different finishes and metals, seamlessly adding to the aesthetics of your home.
The octagonal doorknobs in the photo are shown in the "Oil Rubbed Bronze" finish; this is a finish which is very well suited to a vintage property. A dark finish (such as these oil rubbed bronze door knobs) works particularly well on white or cream doors/woodwork. This is because the dark door furniture contrasts against the paler woodwork, showing off the ironmongery and giving a vintage aesthetic.
The oil rubbed bronze is what we call a "living" finish. It is a dark finish applied over a copper plate, which is turn applied over cast brass. Over time, the orange of the copper will reveal from below the dark finish on the edges, giving a naturally aged appearance.
We also have available "flat" octagonal door knobs, centre door knobs and rim knobs to match both of these styles.
To view the complete range of Octagonal Door Furniture, please click here…
To view the whole range of Door Knobs available on the website, please click here…
Buy the items from this image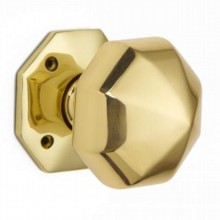 Brass, Chrome, Nickel and Bronze
Handcrafted in UK