Pearl Nickel Door Handles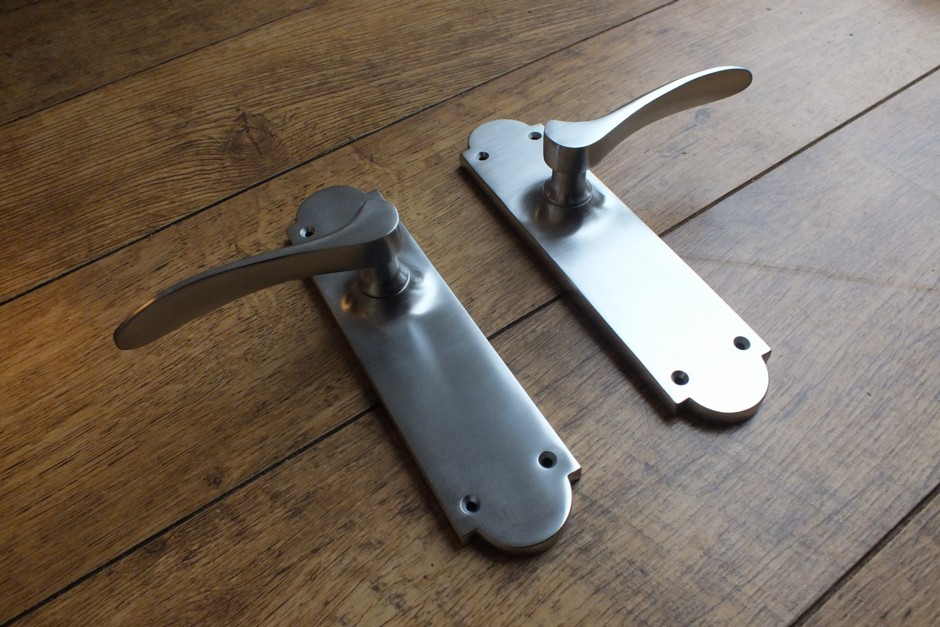 Share this:
Pearl Nickel Door Handles
These pearl nickel door handles are shown here on a shaped "latch" backplate.
The door handle in the photo is the CR 2050-L Oxford Door Handle. The "Oxford" range of door handles have a very large, chunky and thick lever, which is decoratively shaped for both comfort and "timeless" style.
Pearl nickel is a matte nickel plate, applied to cast brass and hand-finished to this "soft" and pretty looking finish, suitable for both modern and vintage décor.
These door handles are available in over twenty-five other finishes and metals, including antique brass, chrome, nickel and even real bronze, meaning that these door handles can actually suit any syle of door, from vintage doors to modern/contemporary.
To view the complete range of Oxford Door Handles, please click here…
To view the complete range of Door Handles on Backplate, please click here…
Buy the items from this image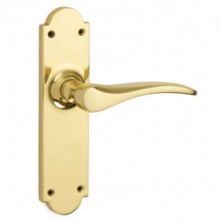 Brass, Chrome, Nickel and Bronze
Handcrafted in UK