Polished Brass Door Handle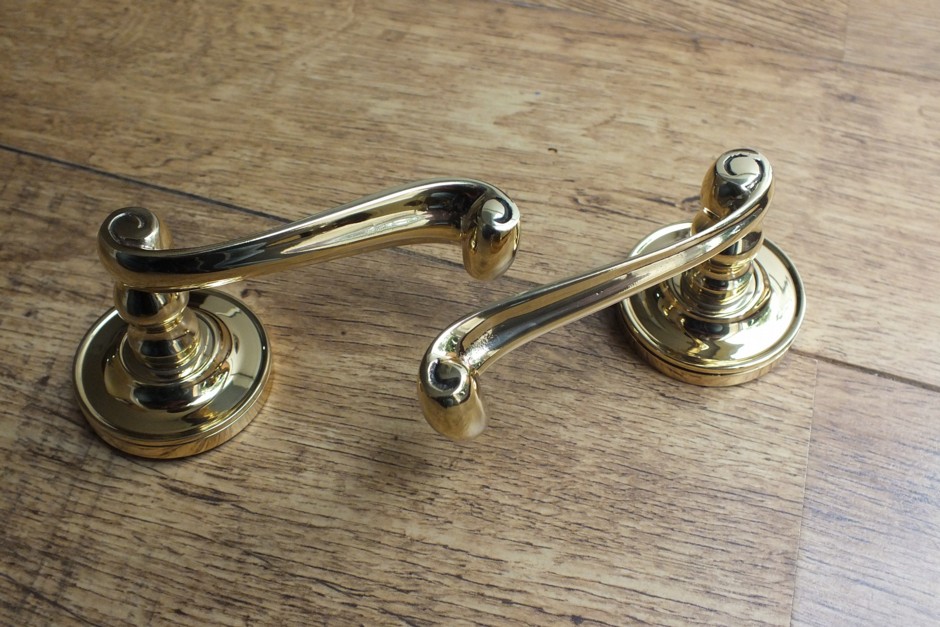 Share this:
Polished Brass Door Handle
A fantastic set of CR 7061-COV Milford Polished Brass Door Handles.
These door handles are a very decorative, scroll style handle. They are traditionally cast brass handles, which are finished off by hand.
Shown here in polished brass (polished brass is available either with or without a protective lacquer), but are available in a massive range of fiishes.
The handle in the photo is shown on a "covered rose", this means that the screw fixings are hidden beneath an additional rose plate. This gives a neater (although less traditional) appearance.
To view the complete range of Milford Door Handles, please click here…

Sorry, we don't have any products matching your search