Polished Brass Door Handles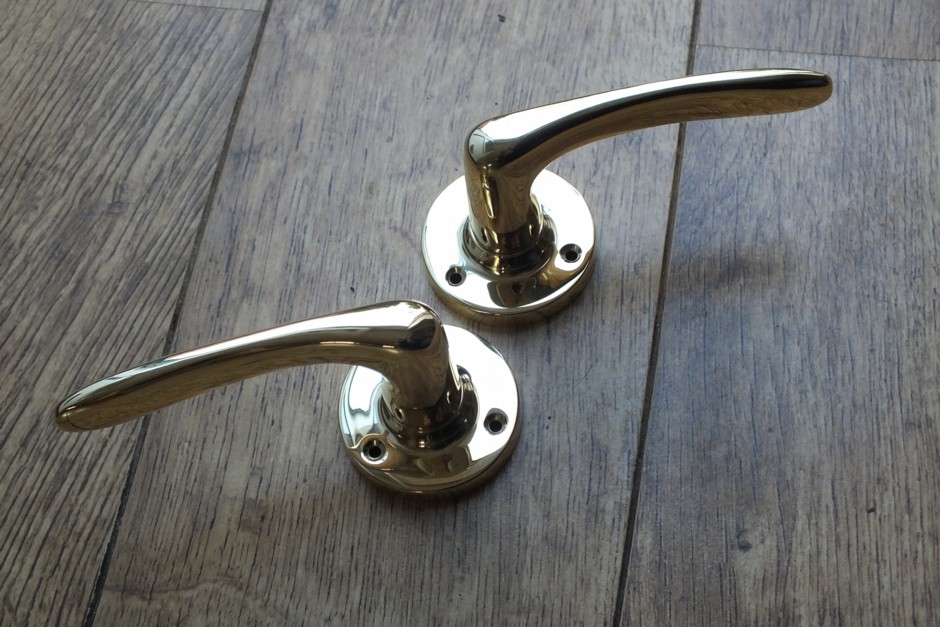 Share this:
Polished Brass Door Handles
Polished brass door handles in a timeless style.
These CR 2071-R Door Handles are a plain, curved style (we call them a "timeless" style, as they will suit décor from any era). They are traditionally cast brass handles, which are finished off by hand.
Shown here in polished brass (polished brass is available either with or without a protective lacquer) and are also available in a massive range of other finishes.
The handle in the photo is shown on a "round rose", but are also available mounted on a range of other backplates and roses.
To view the complete range of Oaken Door Handles, please click here…
To view the complete range of Lever on Round Rose Door Handles, please click here…
Buy the items from this image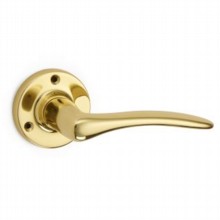 Brass, Chrome, Nickel and Bronze
Handcrafted in UK