Polished Brass Door Handles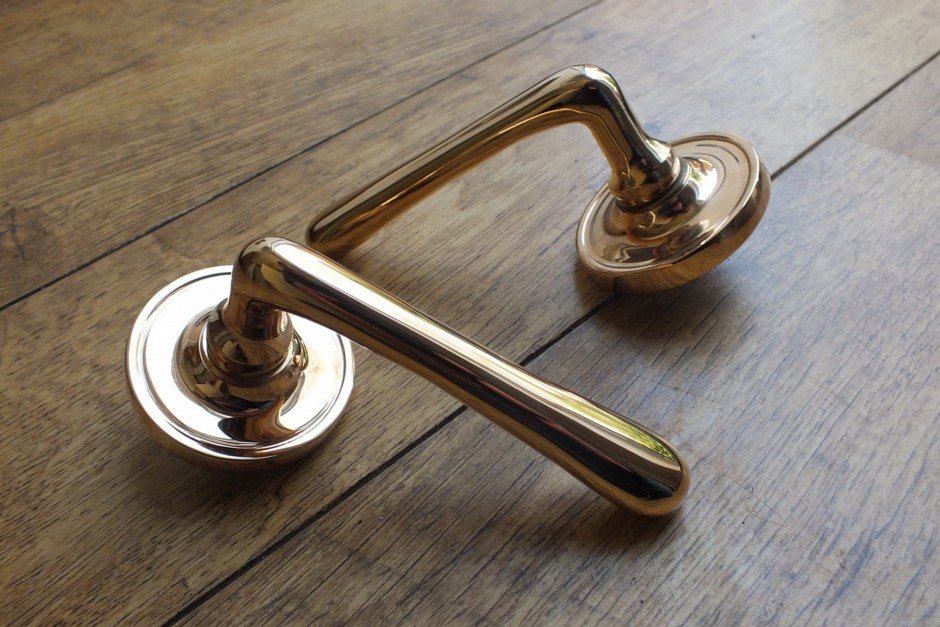 Share this:
Polished Brass Door Handles
An amazing set of polished brass door handles, mounted on a stepped, covered rose.
These CR 7101-COV Elegance Door Handles are what we call a "timeless" style; they have a smooth, elegant lever, which can easily bridge the gap between old and new properties. They will therefore fit seamlessly into any style or period of home, with either contemporary or vintage décor.
The levers are mounted on a covered rose (this means that the fixing screws are hidden, for a cleaner, smarter appearance). The covered rose is available in three options – plain rose, stepped rose and reeded rose (the handles in the photo is shown with a "Stepped" Rose).
As with most of the items we sell, each door knob is made in the UK, individually finished by hand and available in over twenty finishes and metals.
The handles in the photo are shown in polished brass. This is available either unlacquered, which can be left to oxidise and take on a patina or polished up to its original sheen, using a high-quality brass polish, or with a protective lacquer applied.
They are also available in sandcast, real bronze and a range of over twenty other finishes, from vintage finishes such as antique brass, antique nickel and oil rubbed bronze to contemporary finishes such as polished chrome and nickel, so can suit any style of home or décor.
To view the complete range of Elegance Door Handles available, please click here…
To view the full range of Door Handles on Covered Rose, please click here…
Buy the items from this image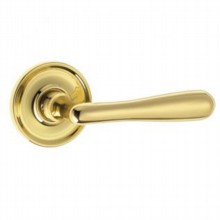 Brass, Chrome, Nickel and Bronze
Handcrafted in UK