Polished Brass Door Knob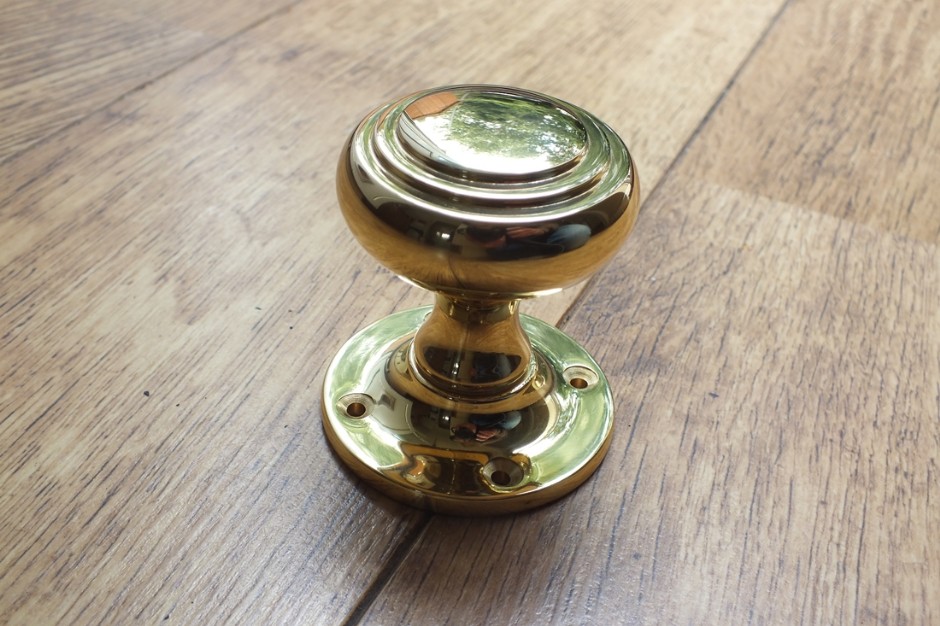 Share this:
Polished Brass Door Knob
A slightly decorative stepped, cushion style polished brass door knob.
This CR 6348 Stepped Door Knob is a "Cushion" shape – this is similar to a "flattened" round ball knob.
The cushion knobs are available in three designs – plain, stepped and reeded. They are available mounted on a round rose, a square rose, a covered rose and a range of different backplates.
The knob in the photo is shown in polished brass (polished brass is available with a protective lacquer or completely unlacquered), but is also available in a range of around twenty-five metals and finishes, including real bronze.
To view the complete range of Cushion Knobs available, please click here…
To view the Door Knobs on a Round Rose, please click here…
Buy the items from this image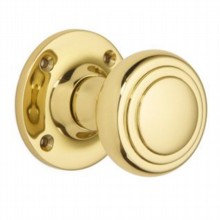 Brass, Chrome, Nickel and Bronze
Handcrafted in UK