Polished Chrome Door Handles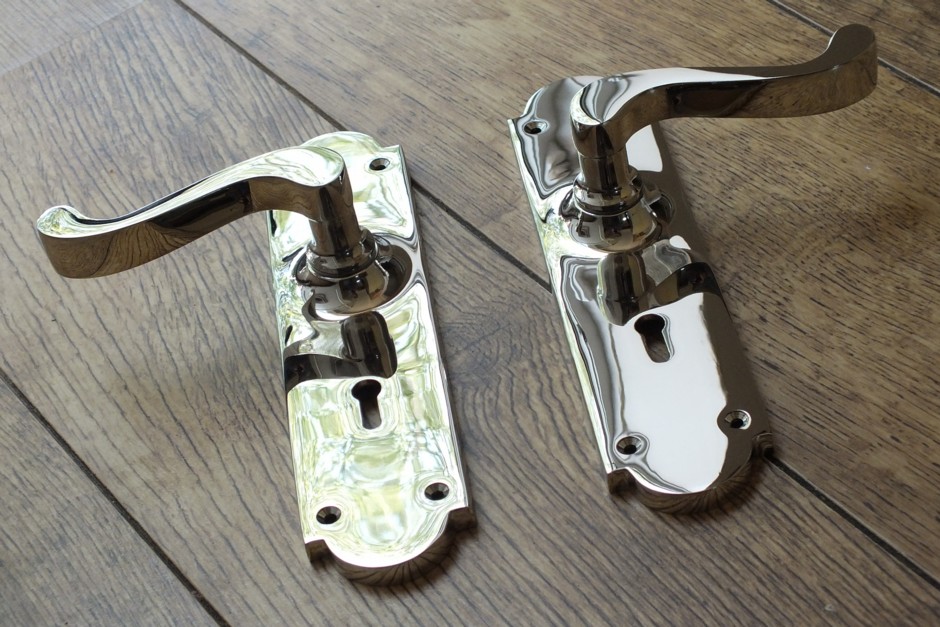 Share this:
Polished Chrome Door Handles
These polished chrome door handles are a scroll style of lever, shown here mounted on a shaped backplate.
These CR 1900 Lichfield Door Handles are shown on a backplate to suit mortice sashlocks (Lever-Latch handles wouldn't have a keyhole).
These British made, traditionally cast brass handles, are plated in hard-wearing chrome and then highly polished, witheach piece individually finished by hand. These stunning polished chrome door handles can easily bridge the gap between old and new properties; fitting seamlessly into any style or period of home.
They are also available in over twenty-five different finishes and to suit multipoint locks, round roses, square roses and more. By changing the finish or backplate, these door handles can suit most types of locks/doors and virtually any style of décor.
To view the complete range of door handles available in the Lichfield Door Handle Suite, please click here…
To view all of the Door Handles on Plate, please click here…
Buy the items from this image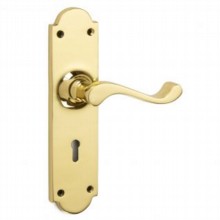 Brass, Chrome, Nickel and Bronze
Handcrafted in UK