Real Bronze Door Knocker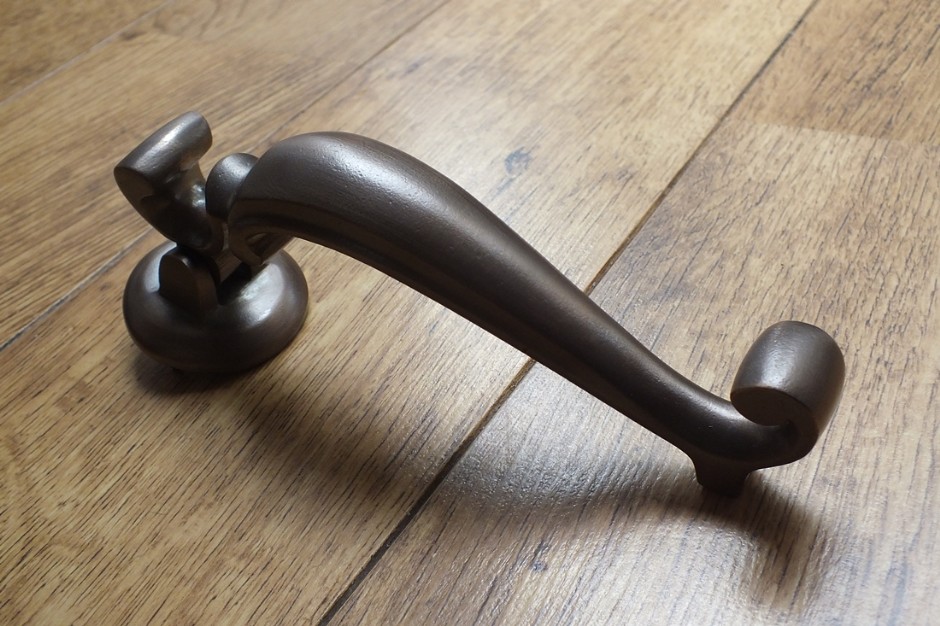 Share this:
Real Bronze Door Knocker
We think this decorative and rustic real bronze door knocker is simply stunning!
This real bronze door knocker is available in two sizes - the CR 4120 Doctor's Door Knocker and the CR 4120-L Large Doctor's Door Knocker - and shown in the photo in Tudor bronze. This knocker is real, traditionally sandcast bronze, which is British made, with each one individually finished by hand.
Tudor bronze is (as stated) real bronze, which is aged and is also barrel-rolled – this is what gives the bronze the pitted effect and the rustic feel and look.
These bronze door knockers are available in three types of real bronze – Tudor Bronze (as seen in the photo), Real Antique Bronze and Polished Bronze (gunmetal).
The "real antique bronze" is sandcast bronze, which is aged prematurely in a kiln and then polished by hand, to bring out the rainbow colours often seen in bronze.
Polished bronze is, as the name suggests, sandcast bronze which is polished up to a very high sheen. Rather than the brown patinated colour of antique bronze, polished bronze (often known as gunmetal) is a "coppery" colour, with a hint of pink.
The name Doctor's knocker is supposed to come from Victorian times, when doctor's would have this decorative, scroll style of knocker on their front doors, so people could tell which house belonged to a doctor.
These bronze doctor's knockers are also available in cast brass and many other plated and applied finishes.
To view the complete range of Door Knockers available, please click here…
Buy the items from this image

Brass, Chrome, Nickel and Bronze
Handcrafted in UK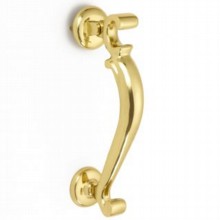 Brass, Chrome, Nickel and Bronze
Handcrafted in UK