Round Centre Door Knob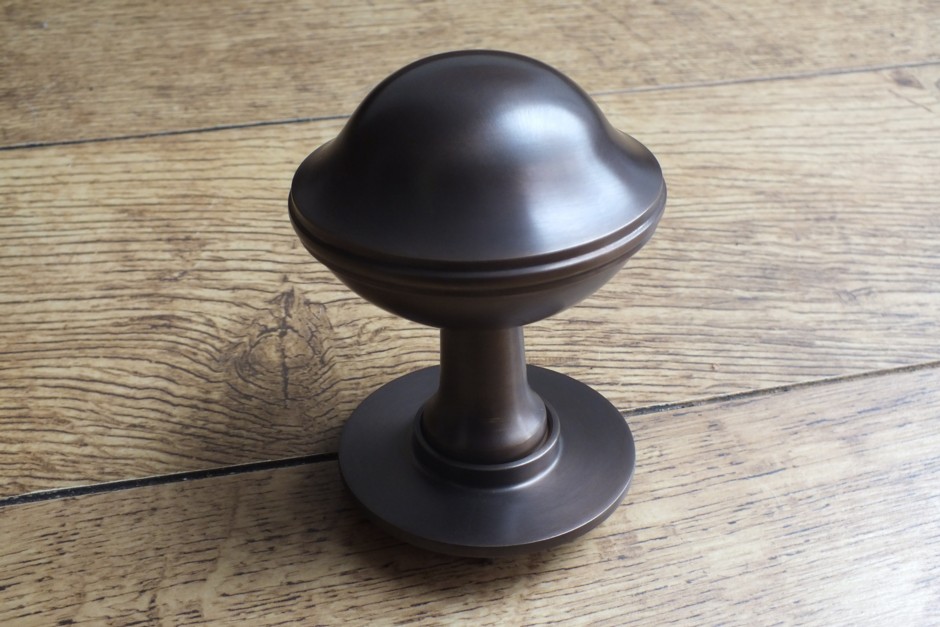 Share this:
Round Centre Door Knob
A stylish, decorative round centre door knob (door pull) in a bronze finish. These centre door knobs are fitted to the centre of a front door and used as a door pull.
The CR 4175-3" Plain Round Centre Door Knob on Small Rose in the photo is displayed in a classic dark bronze finish. These door pulls are available with two sizes of rose – 3" or 4" – and the knob in the photo has the smaller 3" version (links to both versions can be seen below).
These are British made, traditionally cast brass items, which are available in a massive range of finishes and plates, so can suit virtually any style or colour of front door.
The "Plain Round" style of knob shown here is part of a suite of matching centre knobs and mortice knobs, so you can match your internal door knobs to the centre knob on your front door (or vice-versa).
To view all of the Plain Round Door Knobs available, please click here…
To view the complete range of Centre Door Knobs, please click here…
Buy the items from this image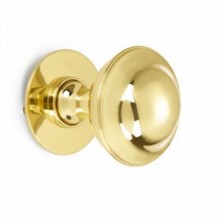 Brass, Chrome, Nickel and Bronze
Handcrafted in UK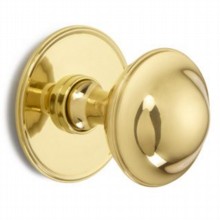 Brass, Chrome, Nickel and Bronze
Handcrafted in UK