Round Door Knob on Plate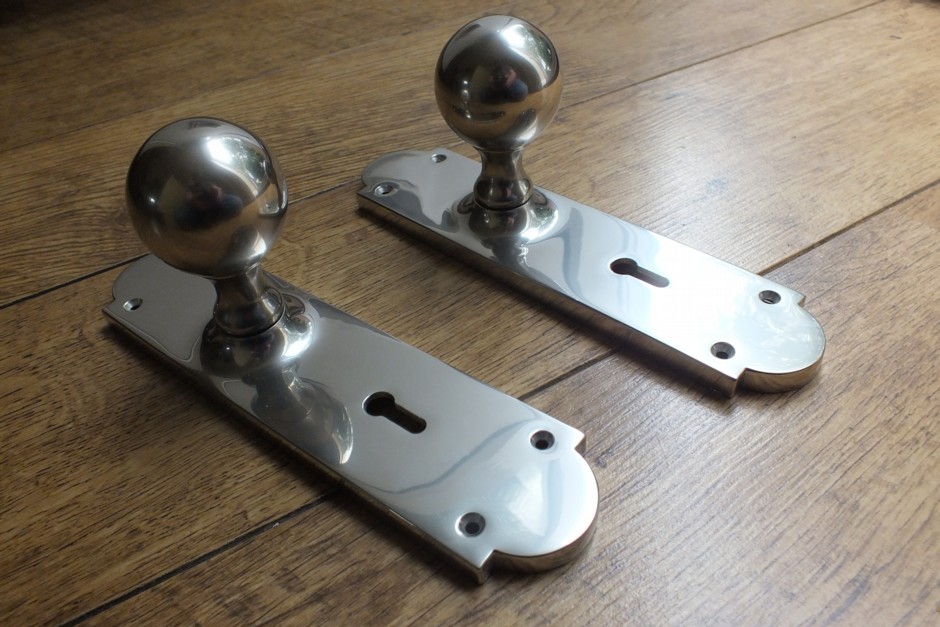 Share this:
Round Door Knob on Plate
A round door knob on a shaped backplate, in pearl nickel.
Change the look of your door knobs, by mounting on a backplates rather than on roses. Like plates for door handles, these backplates can be supplied to suit lock, latch or bathroom furniture (they could also be made up to suit euro and oval profile cylinders).
The CR 6505 Ball Knob on Plate in the photo is shown mounted on a "lock" backplate, which has a keyway to take a key, for a standard mortice sashlock.
Round "Ball" knobs are a traditional Victorian design, plain but stylish. By changing the finishes on these, they can suit either a traditional Victorian property or add vintage style to modern décor. The door knob in the photo is shown in pearl nickel (this is a matt nickel plate, applied to the cast brass and hand-finished to this "soft" looking effect, with a hint of pearl) but is also available in many different finishes and metals (including real sandcast bronze), making them perfect for recreating an accurate historical look for a refurbishment, or for adding vintage style to contemporary décor. Each one is made in the UK and individually finished by hand.
To view the complete range of Door Knobs on Plates, please click here…
To view the range of Round Door Knobs available, on a range of plate and roses, please click here…
Buy the items from this image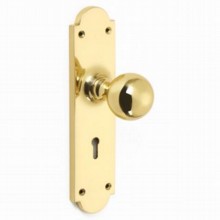 Brass, Chrome, Nickel and Bronze
Handcrafted in UK