Rustic Multipoint Handles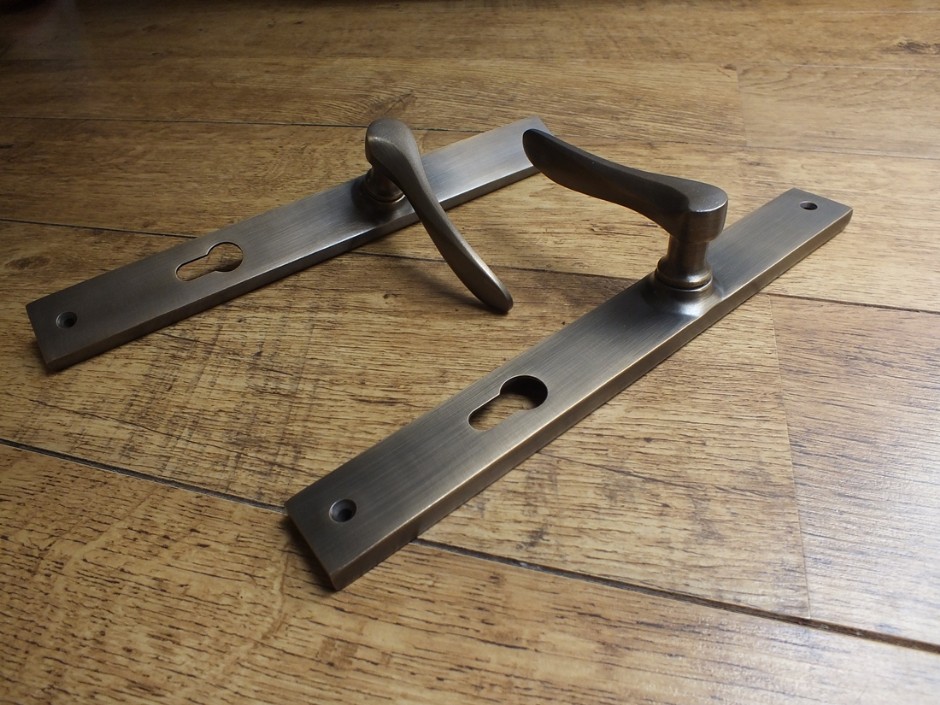 Share this:
Rustic Mutipoint Door Handles
A distressed antique brass, rustic multipoint door handle, designed to work with multipoint locking mechanisms.
This CR 2226-E Oxford Multipoint Handle has a very nice, large lever, which are decoratively shaped both for comfort and style. With such a thick and chunky lever, these handles look fantastic on any door, but lend themselves especially to large front doors.
Shown in the distressed antique brass finish, this handle is available in over twenty other finishes, including period finishes (like this distressed antique brass) and also more contemporary finishes, such as polished chrome and nickel. They are also available in real bronze.
Like standard antique brass, the distressed antique brass is a "living" finish – designed so that with normal handling the raised areas wear to reveal the metal underneath, creating a naturally aged appearance not shown on cheaper alternatives. They differ from the standard antique brass as they are also barrel-rolled, to give a pitted effect to the metal and therefore a more rustic feel and appearance.
To view the complete range of Oxford Door Handles (on a choice of backplates and roses), please click here…
To browse all of the Handles For Multipoint Locks available, please click here…
Buy the items from this image

Available Sprung or Unsprung
Handcrafted in UK