Sandcast Real Bronze Multipoint Handles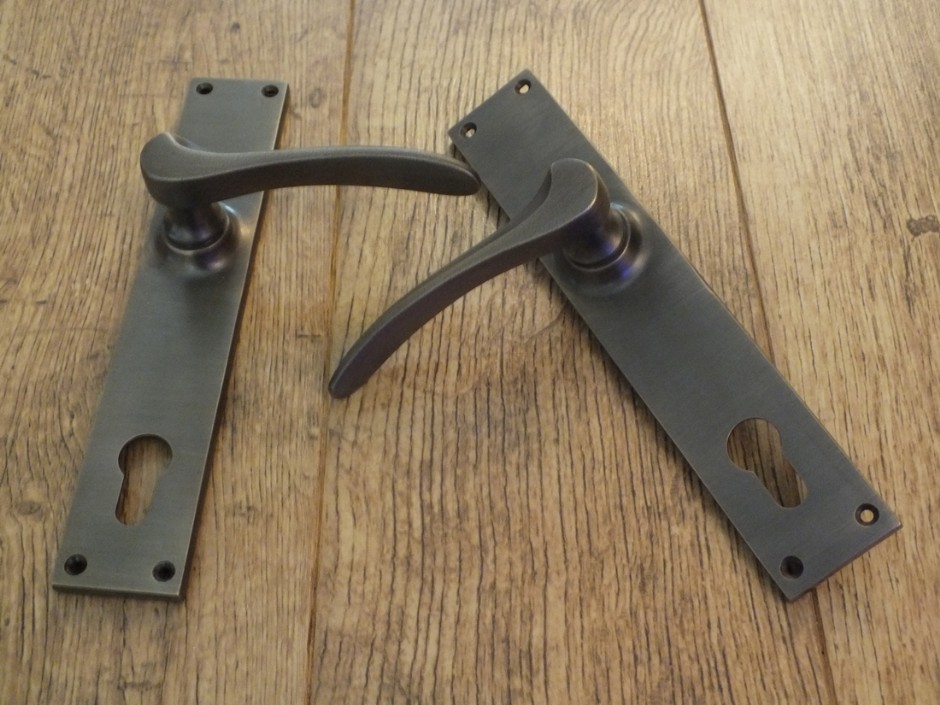 Share this:
Sandcast Real Bronze Multipoint Handles
Make a statement with your door by fitting real bronze multipoint handles. These CR 2108-E Oxford Multipoint Handles are shown here in Tudor bronze, but also available in cast brass, other types of real bronze and also applied finishes and plates.
Most multipoint handles are lightweight and made of cheap metal; these chunky handles are real sandcast bronze, British made and individually finished by hand.
These bronze handles are to work a "multipoint locking mechanism", this is the type of lock where the handle has to be pushed upwards to lock and are available either bolt-fix or screw-fix.
These "Oxford" style of handle are available on a range of different plates and roses, to suit both internal and external doors.
To view the full range of Oxford Handles, please click here…
Buy the items from this image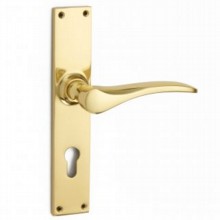 Unsprung Handle Set
Handcrafted in UK