Satin Brass Door Handle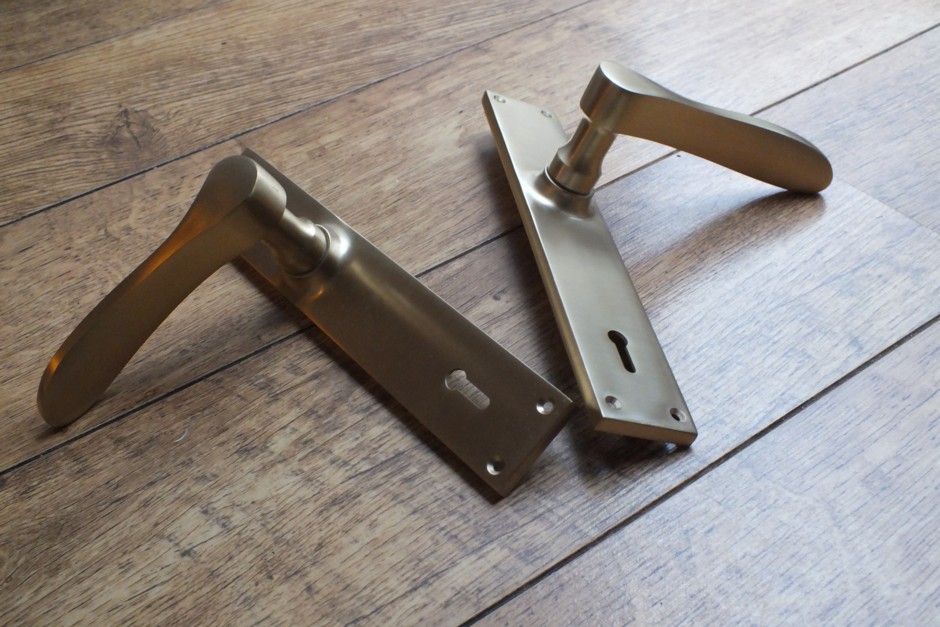 Share this:
Satin Brass Door Handle
A chunky satin brass door handle from British Ironmongery.
Mounted on a large backplate, this CR 2108 Door Handle can be made up to suit mortice locks (as in the photo), mortice latches and also multipoint locking mechanisms. Please note; this satin brass door handle is shown on the website as a "multipoint" handle, but please call us to arrange to have these handles made up to suit mortice furniture.
Satin brass is a beautiful warm finish – real, cast brass, which is then hand-finished to a matte appearance. These are available both lacquered and unlacquered and give a more contemporary feel than polished brass, while still maintaining the traditional appearance of brass.
Each door handle is British made, individually finished by hand and available in over twenty finishes. To view the complete range of Oxford Door Handles (on a choice of backplates and roses), please click here…
Buy the items from this image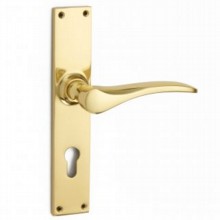 Unsprung Handle Set
Handcrafted in UK