Satin Brass Door Handles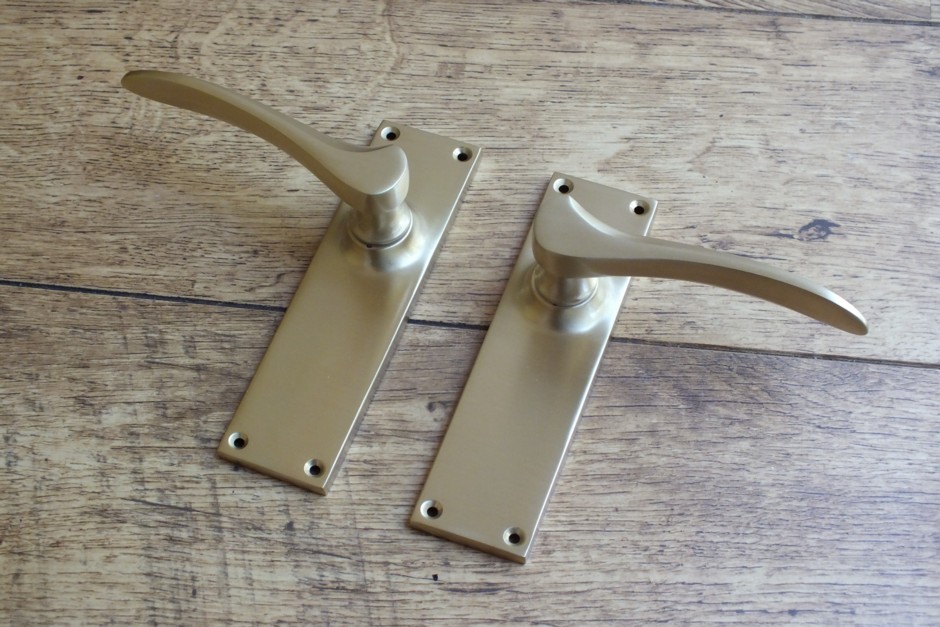 Share this:
Satin Brass Door Handles
These satin brass door handles are the CR 1810-L Codsall Lever-Latch Door Handles; they have timeless style levers, decoratively shaped both for comfort and style.
Shown in the satin brass finish, these door handles are traditionally cast brass handles, which are completely British made and individually finished by hand. They are also available in a assive range of over twenty-five other finishes, including real, sandcast bronze, and so will suit any style of décor or time period.
These door handles are part of the "Codsall" suite of door handles, to view the complete suite of Codsall Door Handles, please click here…
To browse all of the Lever-Latch Door Handles available, please click here…
Buy the items from this image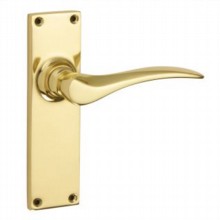 Brass, Chrome, Nickel and Bronze
Handcrafted in UK