Satin Brass Door Handles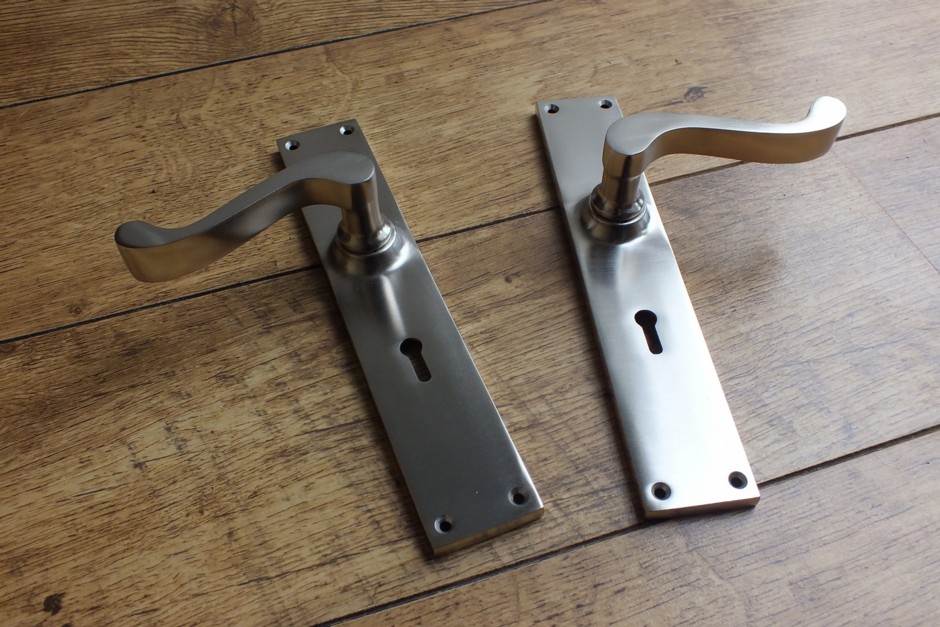 Share this:
Satin Brass Door Handles
Beautiful satin brass door handles, with a scroll style lever.
Mounted on a large backplate, this CR 2104-E Lichfield Door Handle can be made up to suit mortice locks (as in the photo), mortice latches and also multipoint locking mechanisms. Please note; this satin brass door handle is shown on the website as a "multipoint" handle, but please call us to arrange to have these handles made up to suit mortice furniture.
This "scroll" style of lever is a timeless style, which will suit virtually any period of property, from traditional/vintage homes to a more contemporary/modern home. By just altering the finish and/or backplate, they will fit into any style or period of décor.
Shown in the photo in satin brass (these are traditionally cast brass, which is hand-finished to this satin effect) these handles are also available in real, sandcast bronze and many other plated and applied finishes and mounted on many different styles of backplate and rose, to suit mortice locks, latches and multipoint locking mechanisms.
To view the complete range of Lichfield Door Handles, please click here…
Buy the items from this image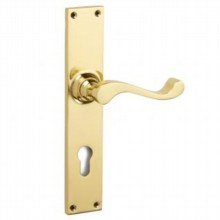 Unsprung Handle Set
Handcrafted in UK