Satin Nickel Door Handle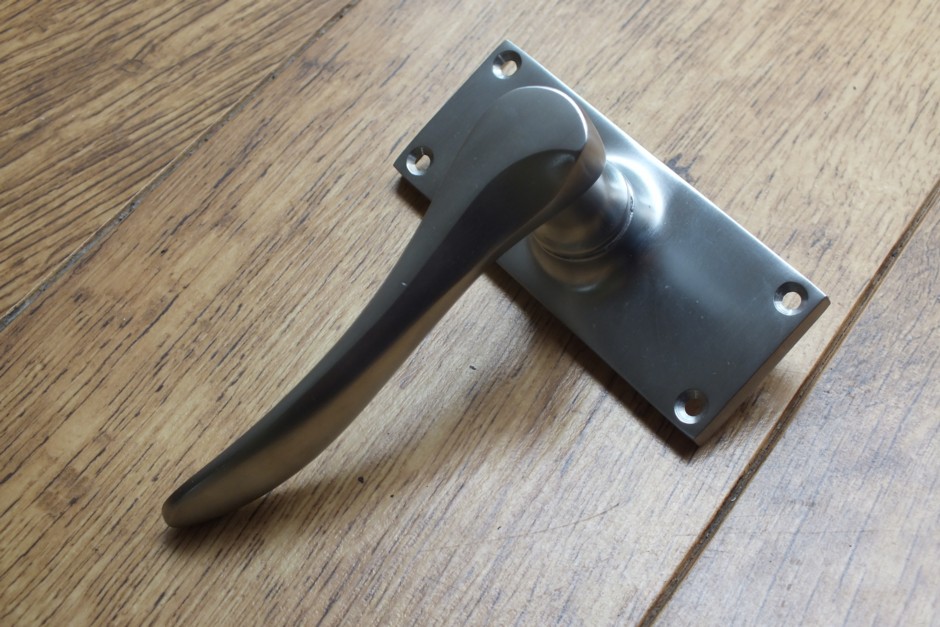 Share this:
Satin Nickel Door Handle
A stylish satin nickel door handle, in a classic, timeless style.
These CR 1811 Codsall Lever Latch Handles are a very popular, slightly decorative lever, designed to fit nicely in the hand.
These handles are shown in the photo in as satin nickel door handles, but are also available in over twenty other finishes and metals, including real bronze.
These door handles will suit virtually any style of décor, by altering the finish from modern/contemporary finishes, such as chrome and nickel to more vintage/period style finishes, such as aged and antique brass and of course, never forgetting real, sandcast bronze.
In the photo, the satin nickel door handles are shownn on a "Lever-Latch" backplate. Lever-Ltach handles are designed to work with standard, mortice latches. The same style of lever can be mounted on many different backplates and roses, to suit different locks/locking options and décor.
To view the complete range of Codsall Lever Handles available, please click here…
Buy the items from this image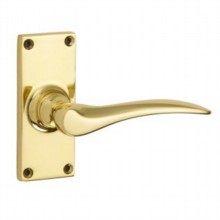 Brass, Chrome, Nickel and Bronze
Handcrafted in UK