Stylish Door Handle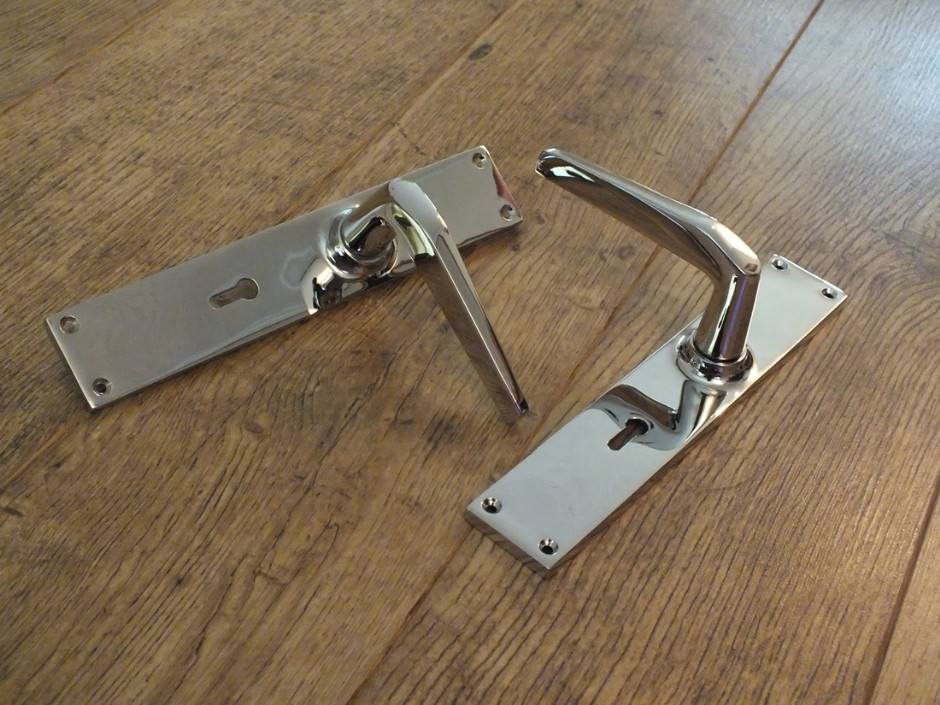 Share this:
Plain Stylish Door Handles
These British made handles are quite a simple style with straight lines, which show off the very high quality of these stylish door handles. The handles in this photo are the CR 2101-E Brockton Handle, but made up to suit a standard mortice sashlock, rather than a multipoint lock.
The lever is quite a contemporary style and suits this polished nickel finish. They are also available in many other finishes, including antique and aged finishes, to give this handle a vintage twist.
To view the complete range of Brockton Door Handles, please click here…
Buy the items from this image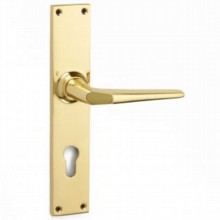 Unsprung Handle Set
Handcrafted in UK